How to use our project template library
03/10/2019 - Updated on 19/07/2023 - Pola
In addition to our recent design improvements, we have created a new project template library. It contains 14 templates, designed to let you start any project quickly. And once you set up a board in Kantree, you can customize it however you want.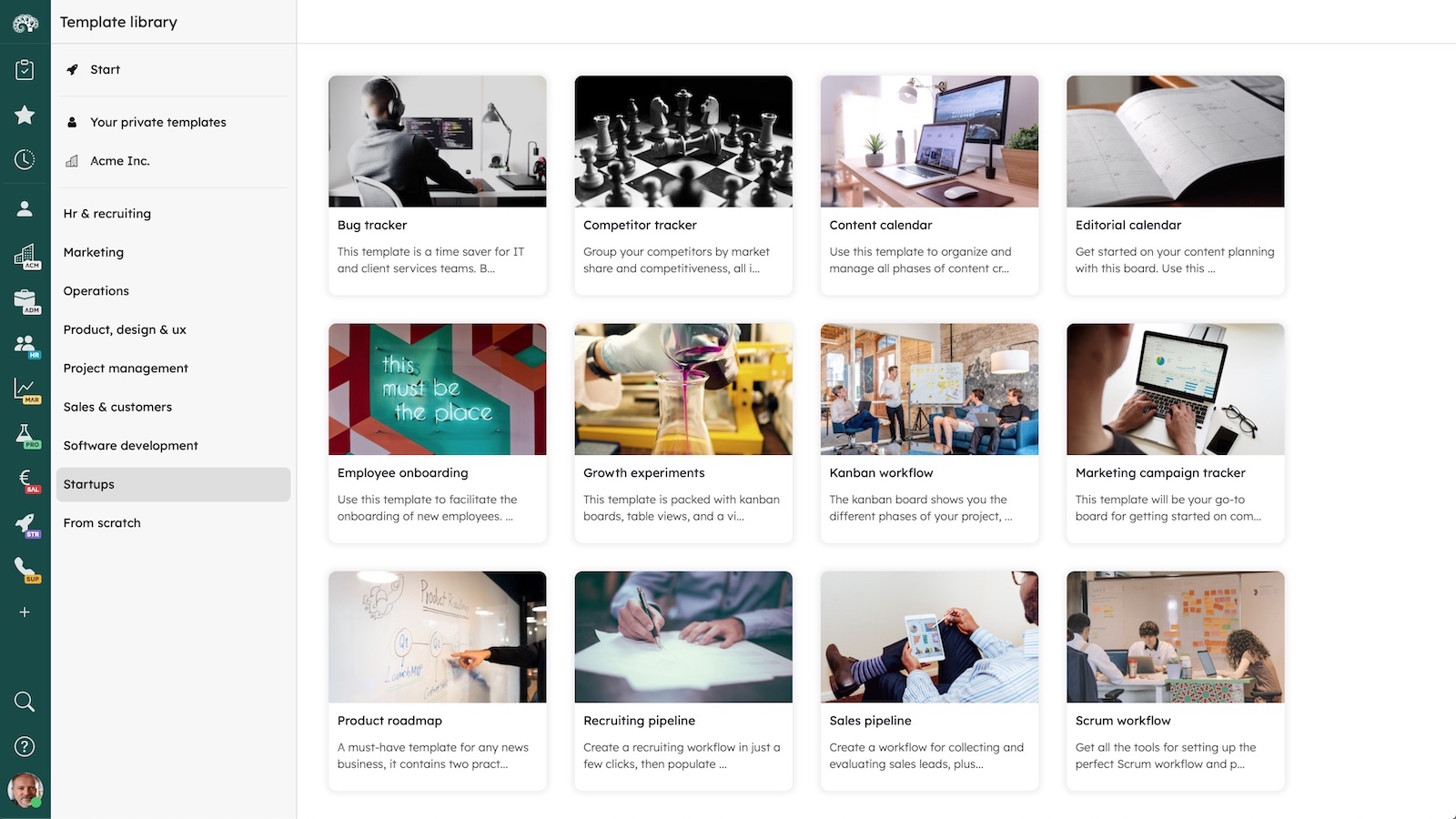 Template categories
When you go to the template library page, you will see the most commonly used boards. Scroll down and you'll see all templates organized by category for easy reference. Here are some examples:
HR & recruiting (e.g. recruiting pipeline, employee onboarding)
Marketing (campaign tracking, editorial calendar, event planning)
Operations (company overview, growth experiments)
Product, design & UX (product roadmap, workflows)
Project Management (kanban and scrum workflows)
Sales and CRM (sales pipeline, competitor tracker)
Software development (bug tracker)
Startups, featuring a handful of templates that any new business needs.
How to use the project template library
We have put together a 5-minute video to walk you through the template library. In the clip, one of our team member demonstrates how to get started, customize the templates, and organize your project in different views.
You can also read our Template Library User Guide.
Need more boards?
This is just the beginning. As we keep developing Kantree and hear back from you, our users, we will continue to grow the library. If you need a template and it's not shown, send us an email or add a suggestion to our public roadmap.
---