How comit Paris/Berlin grows their business with Kantree
12/04/2019 - Updated on 19/07/2023 - Pola
Starting and growing a sustainable business is no small feat, especially when your job is… helping others start and grow their businesses. From day one, you need the right tools to stay organized and measure progress.
When strategist Alexandre Sourzac-Lami co-founded his consulting company comit Paris/Berlin in 2017, he faced a few challenges.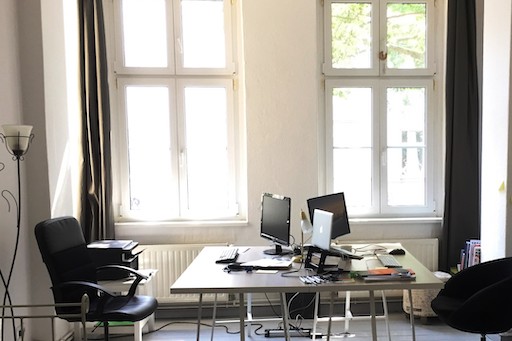 The goal of the organization is to help entrepreneurs in the Franco-German territory develop sustainable projects. "We quickly realized that our approach, centered on the empowerment of entrepreneurs and collective intelligence, was very innovative," he told us. "We were forced to modify our marketing approach to reflect that."
Then there was the financial stake: comit had invested a lot in the ecosystem to reach potential customers." "We were contacting (and sometimes relaunching) a number of businesses in France and Germany, particularly in the social and solidarity economy sector," Alexandre added. "Following up on these interactions and measuring the progress of our efforts took a lot of time and discipline."
What happened next? After a year and a half of doing business and testing various services with different clients, comit took a step back to rethink their positioning and offers. "It is now easier to build partnerships" says Alexandre. "As for the ecosystem, it was actually a problem of tools. Kantree responded to our needs perfectly." [Read: Kantree for New Businesses]
As a matter of fact, comit is one of our power users. Following Alexandre's visit to our Paris office, we asked him more about the experience with Kantree.
How has Kantree been helpful in developing your business?
First, Kantree has allowed us to structure and strengthen our operational procedures. We use it to keep track of all our client projects, which enables us to know at any time where we are in the process, who must take action, how much time has been spent, what has been invoiced etc.
Kantree also contains comit's database of offers and contacts. This makes our communication easy and saves us a lot of time by centralizing all the information we need in order to move our projects along.
Finally, we organize all our internal projects in Kantree: website updates, the development of internal tools, strategic meetings etc. This way we keep a structured record of our progress and can easily build on it to move forward.
What are your team's go-to workflows in Kantree?
Our team members usually open it in the morning to see what the priority and urgent tasks are. Throughout the day, we use Kantree to record our activities, time spent on projects, and interactions with our partners and customers.
We also feed the ecosystem by adding new cards as needed. And when we send an email to partners and customers, we keep a record of it by automatically adding a comment in Kantree.
What's your favorite Kantree feature and why?
Hard to choose one! Here are two that are extremely valuable to us:
Being able to use cards and subcards within a project: this is extremely useful in adapting to the complexity of certain projects, while maintaining their structure.
The ability to create filtered and structured views as needed: this allows us to completely tailor the solution to personal preferences and to improve efficiency. In addition, this feature sometimes results in new ideas by suggesting a fresh way of looking at our ecosystem.
Thanks to Alexandre for sharing with us how comit uses Kantree for business development. Make sure to read our other client stories! Would you like to be featured? Send us an email.
---