How not to feel overwhelmed at work
26/05/2020 - Updated on 20/07/2022 - Pola
Let's face it: we all have those days when we feel overwhelmed at work. There are projects we're trying to finish and new ones coming in. There are client meetings, conference calls, email chains and Slack messages. And if you're new to remote work, maybe you're trying to figure out your routine. Sometimes, it feels like too much is going on.
Between all the deadlines and distractions, it's easy to lose focus. We may become anxious and want to do too much, or we may feel less motivated and confident. In order to stay productive and get things done, we need to first manage stress at work.
Here are six steps to help you get back on track.
1. Make your to-do list work for YOU
The seemingly endless to-do list may be anxiety-inducing. But try to look at it as a friendly guide through projects, rather than a reminder of what you haven't done. Examine your workload and decide which tasks require your attention now (see #3) and which ones can wait, based on e.g. priority level and deadlines (our swimlanes are great for visualizing that).
Sometimes the very action of getting organized - making a to-do list for the next day or the week ahead - can do the trick to calm your mind and help you manage stress at work.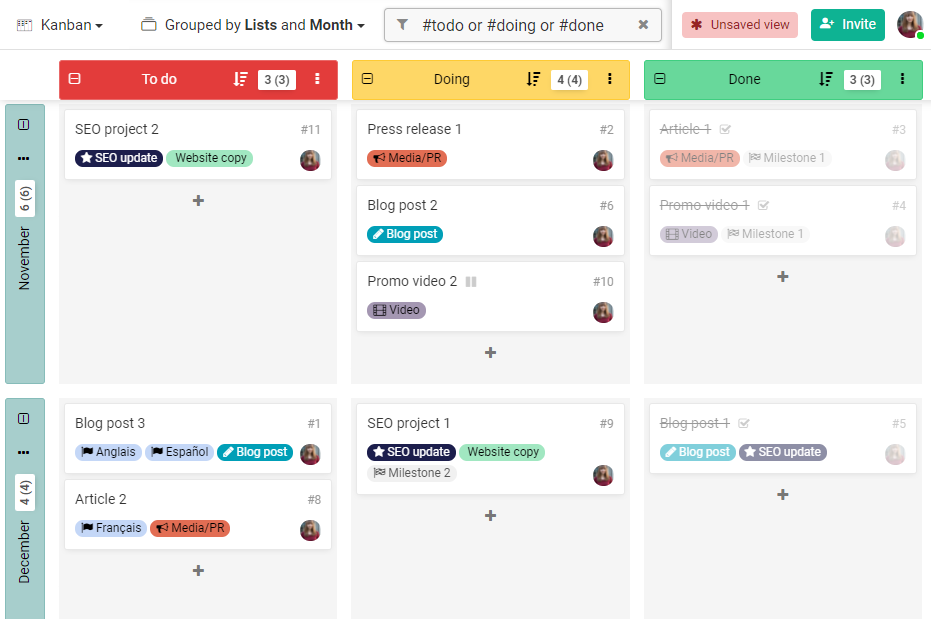 2. Minimize distractions
Whether you're working from home or a busy office, there are distractions: messages popping up, phone calls, colleagues or people in your household that want to talk.
When you're sitting down for uninterrupted work time, minimize those interruptions: turn off email and phone notifications (unless they're necessary for your task), use "do not disturb" on Slack or Skype, block your calendar to avoid being pulled into last-minute meetings.
See also: 6 ways to organize your remote workday (and boost productivity)
3. Tackle something you started, but haven't finished
In order to get into the productivity zone and regain confidence, go back to a task you started, but haven't finished. Find one that doesn't require much time or effort to complete, then tackle another one. You'll cross items of your to-do list and feel more in control, allowing you to move onto bigger tasks. Think of it as a warm-up session.
See also: How to self-manage and be more productive
4. Do the minimum to complete a task (forget perfectionism)
Some of your work anxiety may be caused by the pressure you put on yourself. Examine your project to see if there's a simpler way to complete it and move on. Perhaps the white paper you're writing could be a few pages shorter and still convey necessary information. Or maybe your big presentation doesn't need so many slides and can be fit in 30 min. instead of 45.
That's not to say you shouldn't strive to be your best, but when you feel overwhelmed at work, perfectionism can cause more unnecessary stress.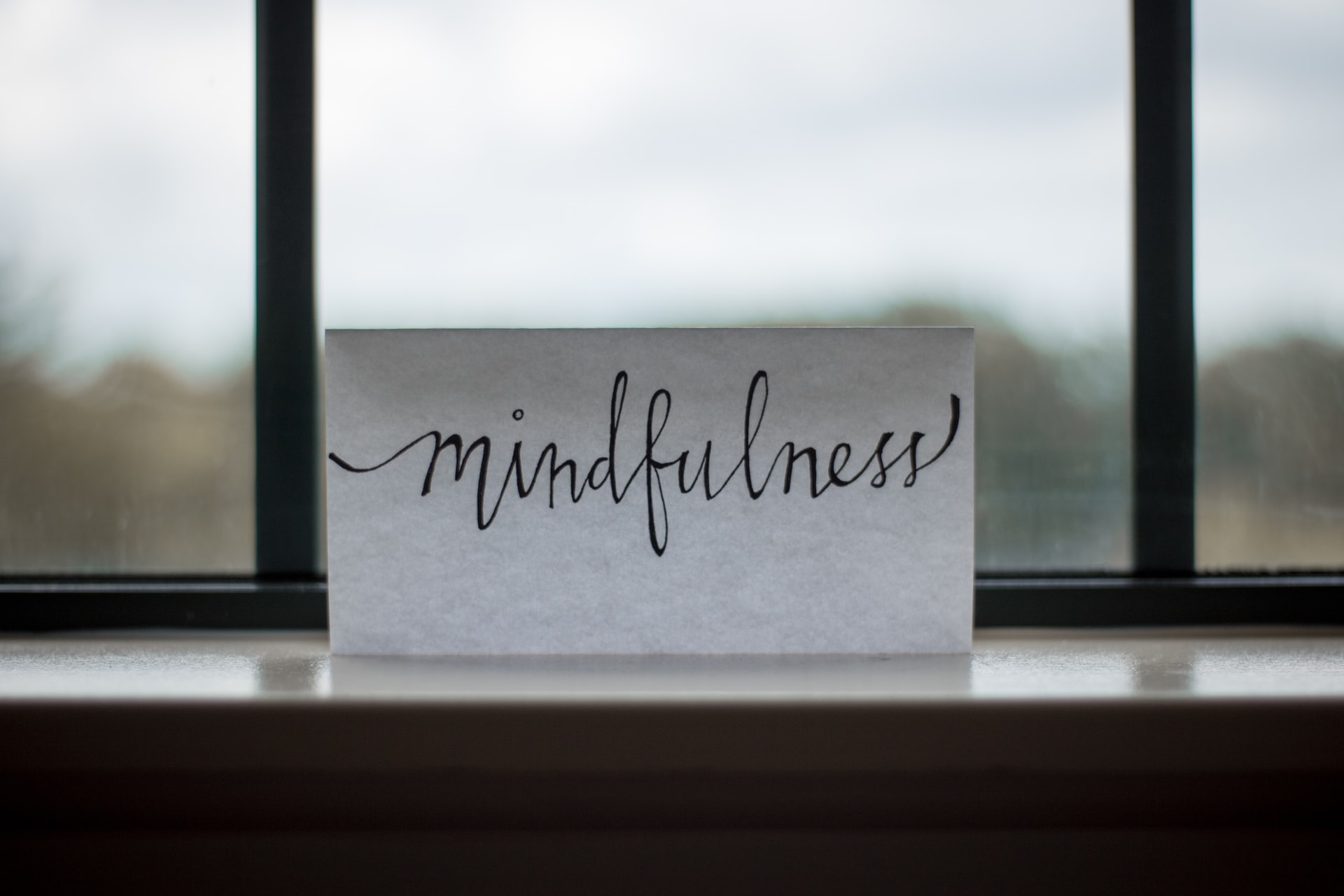 5. Take a break from the screen
While completing tasks on your to-do list feels great, working non-stop over long periods of time can lead to exhaustion and low levels of energy. According to a statement from the World Health Organization, burnout is real and considered an "occupational phenomenon."
Taking even short breaks can help you recharge and manage stress at work. It doesn't' have to be difficult or time-consuming! Simply go for a walk around the block, eat your lunch outside or away from the screen. When you're back at your desk, roll your shoulders forward a few times, then roll them back. Stretch your arms up and to the sides. Close your eyes while taking a few slow, deep breaths. Even a few minutes of self-care go a long way.
See also: How to avoid burnout (and work smarter, not harder)
6. Offload some of your projects, if needed
There's the possibility that you feel overwhelmed at work because you really have too many tasks on your hands. In this case, talk to your manager/team and see which projects should remain your responsibility and which can be assigned to or shared with someone else.
Here at Digicoop, we are proponents of tapping into the team's collective intelligence to make decisions and increase business performance. Even if you work for a more traditionally structured company, some of the basic principles, i.e. trust and collaboration of the entire team, can be applied to manage workload and move projects along.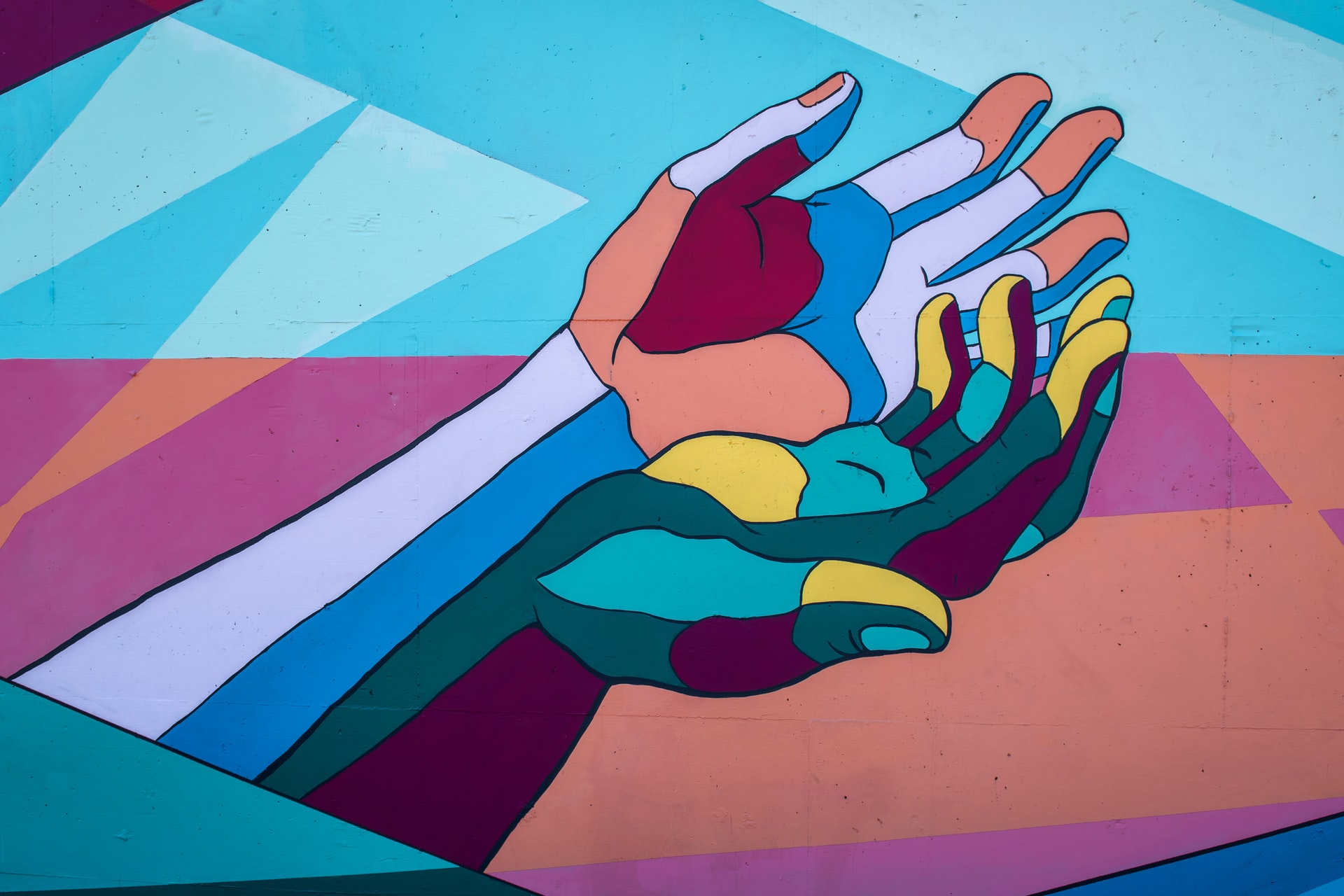 Try Kantree free for 15 days and start managing projects on your own terms. Questions? Email us.
---