6 ways to organize your remote workday (and boost productivity)
14/06/2019 - Updated on 19/07/2023 - Pola
We are remote-first, which means our team has the freedom to work from anywhere. Even though we go to the office 2-3 times a week (guess we have fun together), a lot of our work is done away from the HQ. It's great, but it also comes with responsibility.
Working from home is still work. It's therefore important to organize your remote workday well, so that you make the most out of telecommuting. We have put together a list of 6 tips for working remotely, tried-and-tested in-house. Here they are.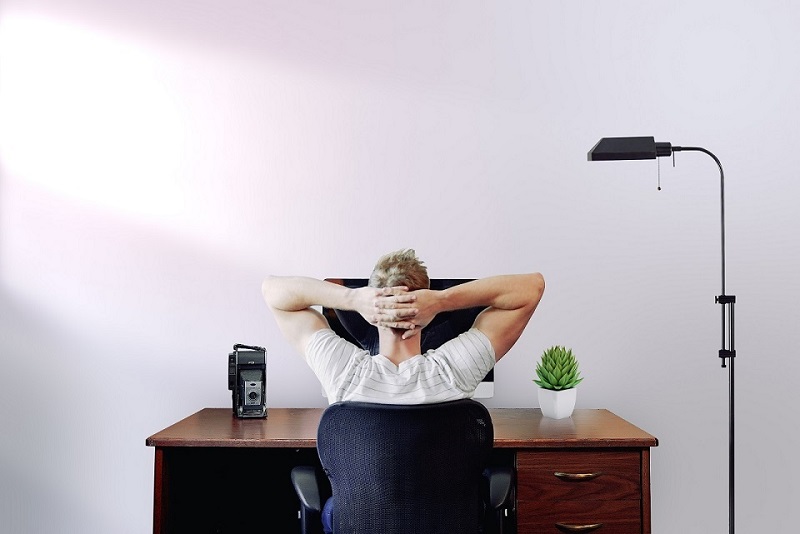 1. Establish working hours
One of the main perks of working from home is not having to punch the clock. But that doesn't mean your schedule should be all over the place.
If you want to make the most out of your remote workday, set up a consistent daily routine.
First, establish a start time. Depending on your situation, you may have some flexibility. But whether you start at 9AM every day or anywhere between 8-10AM, like we do at Kantree, having a structure will make you more productive. And your team will be able to reach you.
Another way to get into the business mode is acting as if… you're not working from home. What do we mean by that? Set the alarm to avoid sleeping in, get up and take a shower, eat breakfast, then "head to the office." Wear comfy clothes, but don't work in your pajamas.
Finally, don't forget to end your workday. It may be tempting to keep working and feel like you're getting more done, but having a work-life balance is important for your well-being.
2. Organize your workspace
If you want to properly organize your remote workday, find the right space to work: one where you can focus and avoid distractions (such as household chores or noisy neighbors).
On the flipside: if it gets too quiet at home and you need human interaction, you may find your work mojo in a co-working café, a popular choice with some Team Kantree members.
Keep your workspace organized and clutter-free. If "organized chaos" is your thing, so be it. Just make sure you have all your work tools within easy reach.
3. Use a task list (or better yet, Kantree)
When you're working from home, you don't have the manager looking over your shoulder. But you still need to get your work done, and prioritizing tasks falls on you.
Take your to-do list to the next level with Kantree.
Use our visual dashboard with task cards to organize your workload. Kantree lets you easily set project deadlines and reminders, store important files, invite your team members to collaborate, and track your progress using reports. No need for separate spreadsheets.
Did you know? Kantree also integrates with popular services such as Google Drive, Dropbox, Slack, and email, which means that all your work is kept in one place. Talk about organized. [Learn more about 7 essential Kantree features for remote teams.]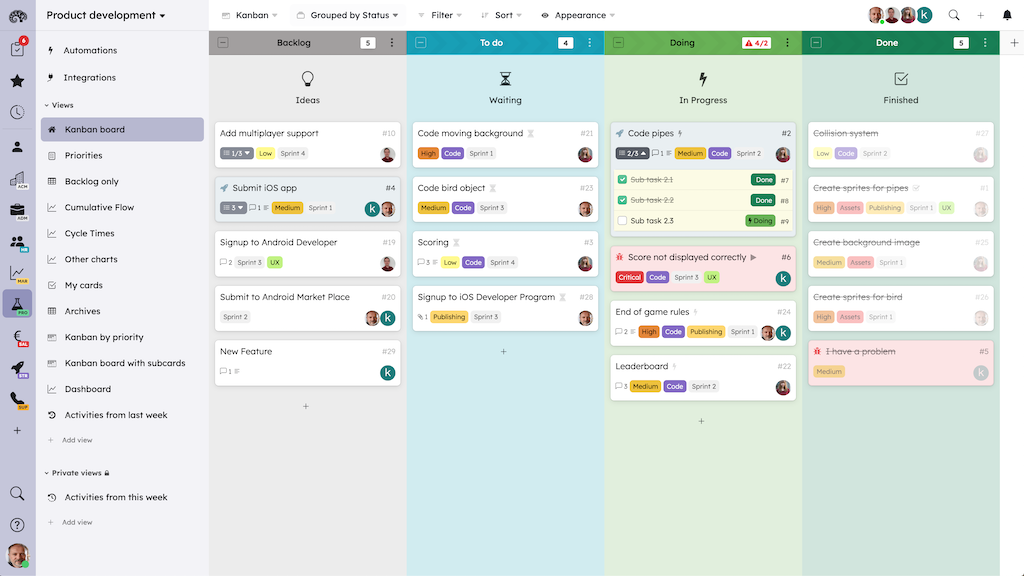 4. Minimize interruptions
One of the common remote work challenges is getting interrupted. Sure, you don't have to deal with co-workers or managers stopping by or loud office conversations, but you have other disruptions at home; lovable pets, kids and neighbors, favorite daytime TV shows.
What you can do is schedule blocks of time for uninterrupted work. Put your phone in the airplane mode, set your calendar and instant messengers to show you as busy, tell people in your circle that you're not available during the day ("Sorry, can't drop off your dry cleaning.")
5. Take breaks
Of course, working from home means more freedom than sitting 8 hours in the office. But don't run errands or check social media when you're supposed to be working. Instead, take a few shorts breaks throughout the day to go to the bank, stretch, grab coffee, check in with friends. Then return to your home office re-energized, ready to tackle the remaining tasks.
Think you can't take a break, because you're too swamped? It's a common misconception that working nonstop increases productivity! Various studies show that there's a connection between taking breaks (especially a proper lunch break) and boosting productivity.
6. Maintain work-life balance
Being always busy is a myth, it often means poor time management. Even though in some cultures working a lot equals success and is viewed as a status symbol, working too much can lead to health problems and even impact your personal relationships.
We spent lots of time in this article talking about the importance of structuring your day. That's because when you organize your remote workday well and get productive, you'll have plenty of time left for life outside of work.
So work hard, that's what you get paid for. But then go ahead and spend time with family, go out with friends, do sports, travel, take a class: whatever feeds your soul. If you're happy and fulfilled in your personal life, chances are it will translate into your work performance. And which boss wouldn't like that? [Take a look into our un-corporate culture.]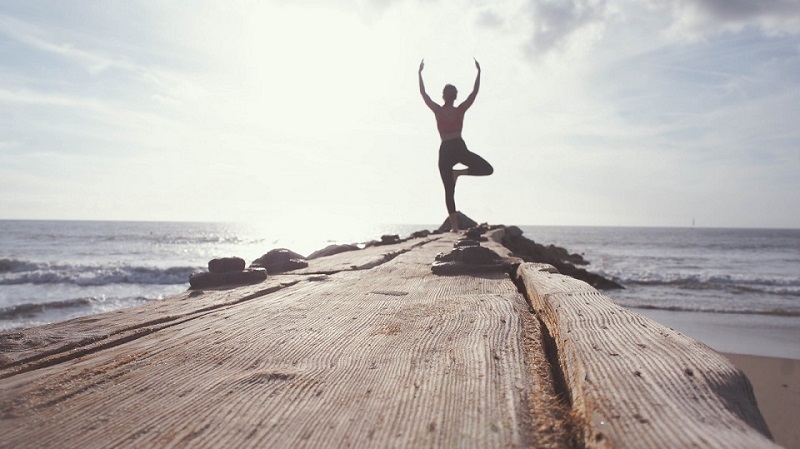 Do you have a success story of using Kantree for remote work? Send us an email and maybe we'll include your story in a future post.
Questions? Send an email or tweet us at @kantreeapp.
---