Creating a Digital Workplace with Kantree: HUBDAY recap
20/06/2022 - Updated on 19/07/2023 - Pola
Part of our vision for the future of Kantree is "fostering human interactions" in addition to providing our users with "powerful organizational features will help better solve these often encountered challenges." 
For this reason, we host frequent webinars and live demos for prospective and existing clients. And now that in-person gatherings are again possible, you can expect us to take Kantree on the road, starting with our hometown Paris. 
On June 9, 2022 we participated in HUBDAY Future of Work, a hybrid event dedicated to presenting and discussing the best solutions and good practices for the digital workplace post-covid. The gathering brought together both startups and multinational companies, with Kantree as one of the official partners.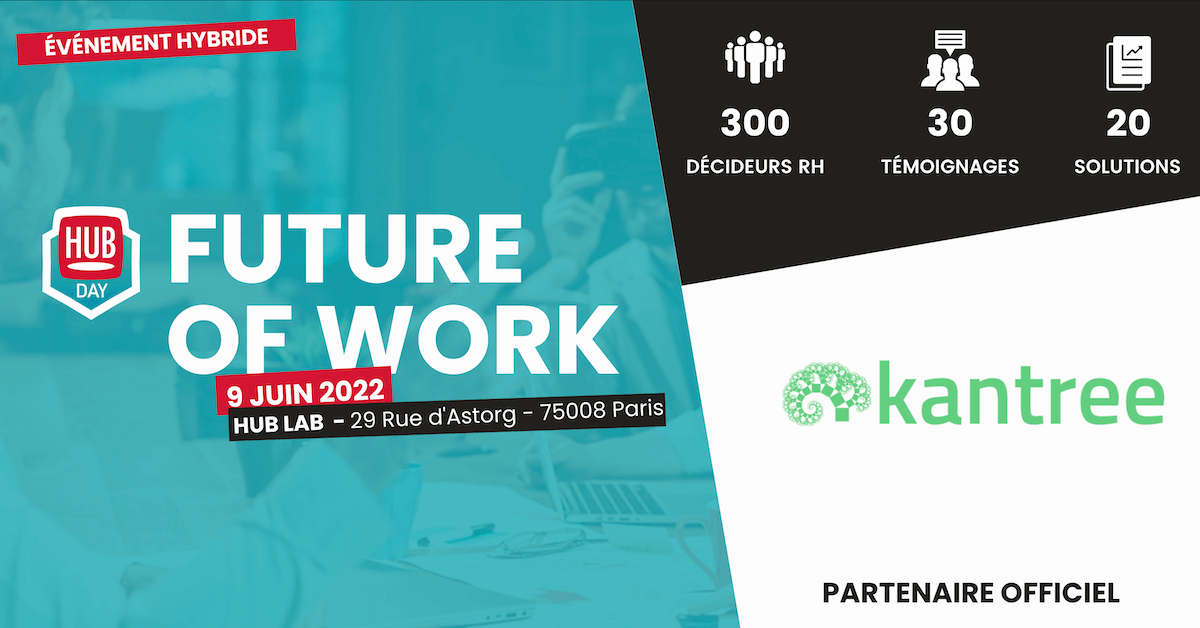 At HUBDAY in Paris, our team discussed how to successfully implement a digital workplace and move past the stage of early adopters, a common hurdle in digital transformation.
Digital workplace: from idea to implementation 
At HUBDAY, our team member Bruno talked with one of Kantree Enterprise clients, Orano - a multinational nuclear fuel cycle company - about how they had created a digital workplace for team collaboration using Kantree and moved past the stage of early adopters, a common hurdle for businesses undergoing digital transformation. 
[Check out more Kantree use cases in Client Stories]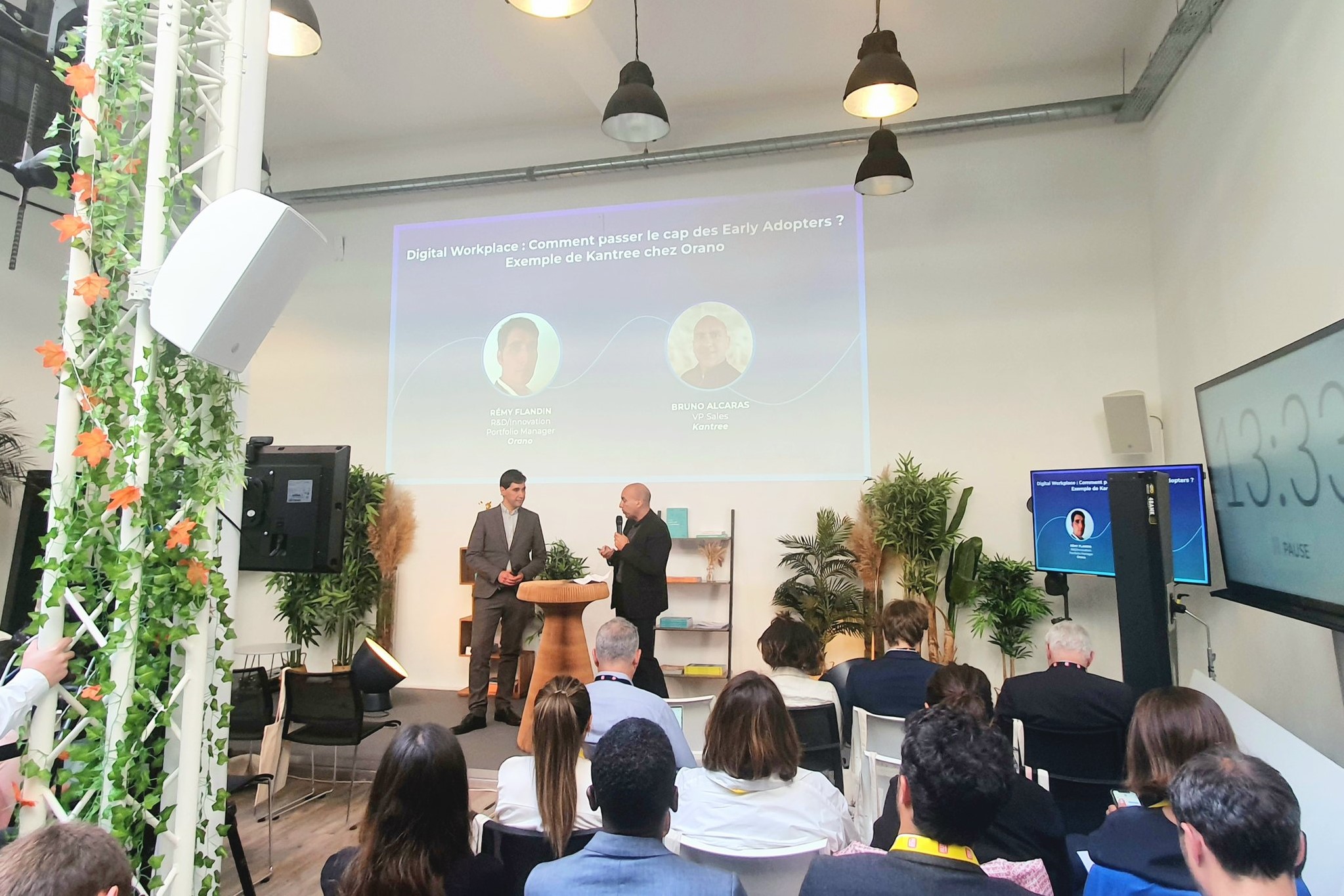 Kantree doesn't require an ecosystem of IT support, a feature that made the adoption of a digital workplace possible at Orano.
"Our talk demonstrated the difficulty of scaling up for the adoption of digital tools," said Bruno after the 15-minute presentation. "The creation of a digital workplace at Orano was possible thanks to the diffusion of Kantree, which is the founding brick of their digital transformation." 
What convinced them to try out the platform? As Bruno puts it, "The quality of Kantree that Orano recognized was the self-training and natural handling of the tool without an ecosystem of IT support." In other words, no code. 
[Related: 4 key steps in a successful digital transformation journey] 
#HUBDAY #Future #Work 🚀@Oranogroup a pris le risque d'utiliser de nouveaux outils digitaux pour booster la collaboration des équipes grâce à @Kantree_Fr 🤝 @balcaras

"Les utilisateurs les plus frileux au départ sont ceux qui adorent les nouveaux outils aujourd'hui" Rémy Flandin pic.twitter.com/ekf7bhUEyM

— HUB INSTITUTE (@HUBInstitute) June 9, 2022
What does the future of work look like? Takeaways from HUBDAY
The pattern that emerged during the presentations throughout the day can be summarized as follows: covid -> hybrid work -> too many tools in silos -> too many notifications -> digital workplace issues. 
In other words, if digital transformation and the hybrid office are to succeed long-term, they need to involve not just digital tools, but also the right approach. 
When talking about the future of work various speakers mentioned the importance of "acculturation before tools" and "participatory approaches." We might also add collective intelligence to the mix, something we've been advocating for a long time.
[Related: What is collective intelligence? Examples from our cooperative]
Following HUBDAY, our team had a chat about these insights. It seems to us that there are some essentials missing from adopting digital solutions. 
The key challenge in creating a successful digital workplace for everyone involved is restoring meaning. On the one hand, you have to understand your work, what it is used for, and how it fits into the collective action of the company. On the other hand, you need to have the tools to discuss or modify what is not working well. When there is understanding, motivation, trust and true collaboration, digital tools will make it easy to transition into a digital workplace enjoyed by all. 
Find out how Kantree could help your company transition to a digital workplace - schedule a demo with Bruno or another member of our team. Questions? Email us.
---