6 ways to save time at work with Kantree
18/10/2019 - Updated on 19/07/2023 - Pola
Kantree is here to make your work life easier. It's designed by business users for business users, so a lot of the functionality comes from our own frustration with traditional tools. We're also serious about our public roadmap, where we look at your suggestions and turn them into new features, whenever possible.
When you spend less time on tedious recurring tasks or going through email, you free up time to focus on work that matters the most, such as project management.
With that said, here's a look at six ways you can save time at work with Kantree: from project templates and predefined reports to automation.
1. Workflow templates
Our growing template library contains a number of templates designed to help you get started on any project, quickly. The templates are organized by categories, which include: HR & recruiting, sales, marketing, operations, project management, product design, UX and more. You can access the library from the user menu. 
With a few clicks, your workspace will be up and running. Of course, you can customize it later however you want and invite your team members to collaborate. 
[Related: Top 4 marketing project plan templates]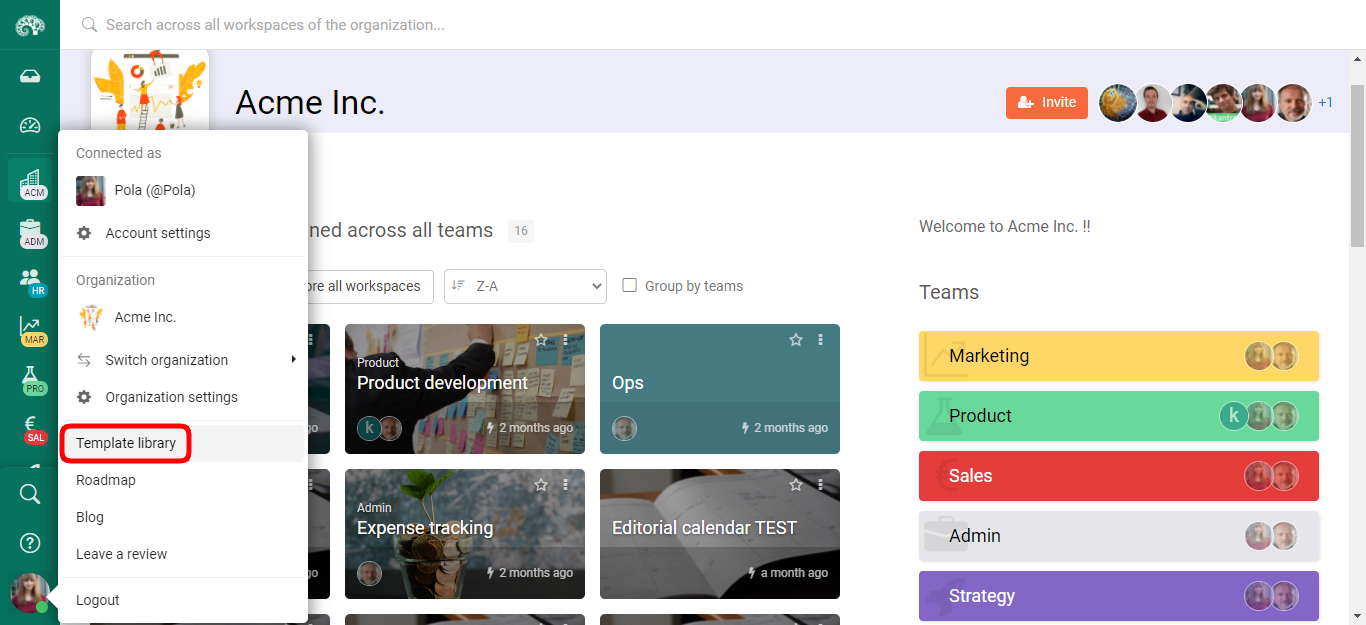 Access the template library from the user menu.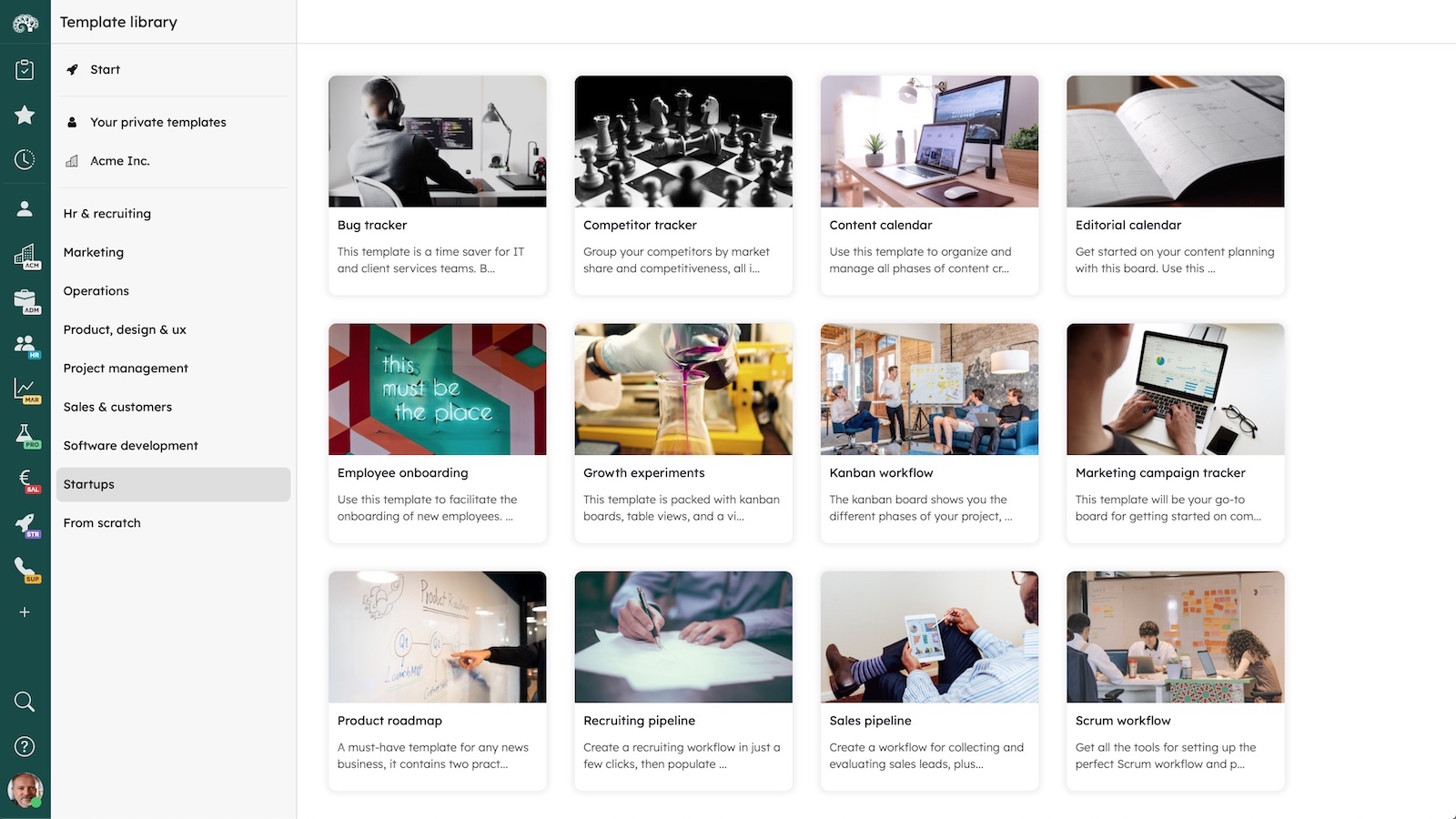 Templates in our growing library are organized into categories.
Watch this 5-minute video to see how to get started with templates.
2. Project forms
Kantree project forms are a simple way to allow 'external' people to create cards in your project. That way you can quickly collect, organize, and access relevant information, then communicate directly in Kantree. No need to waste time on emails and spreadsheets, all stays in one place. Forms are great for collecting customer feedback, bug reports, sales leads, or job applicant information.
[Read more: How to set up and use Kantree project forms]
3. Workflow automation
Mundane tasks are part of work, but often take too much time when you could be focusing on high-value work. One thing you can do to save time is set up automated actions in Kantree. They will be triggered when you create or move cards in the columns of your kanban board. For example, you can automate including specific fields in each new card, sending emails to chosen recipients, or changing assignees.
[Read more: Workflow automation gets an upgrade]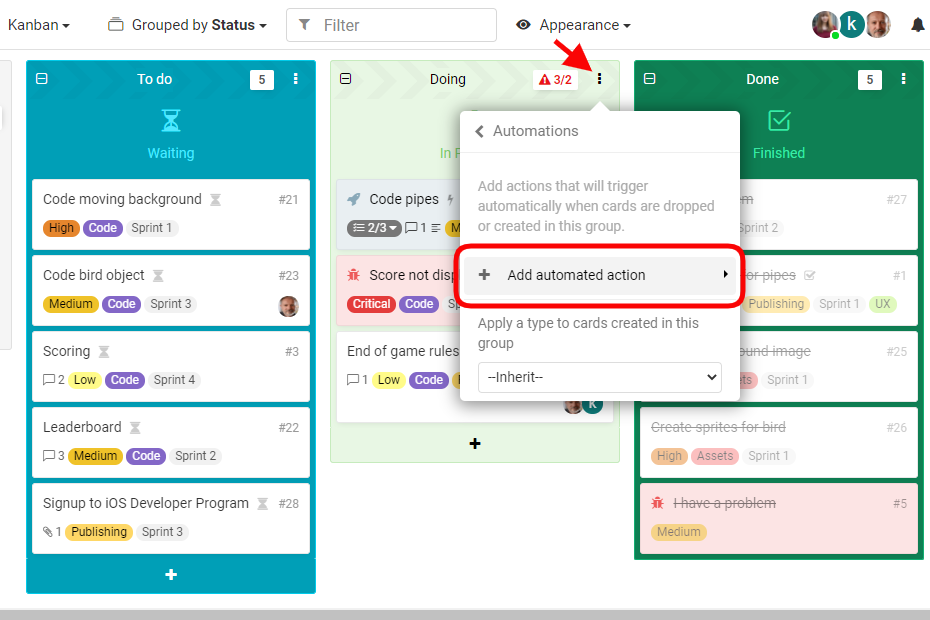 To set up workflow automation, go to the card menu and add actions.
4. Recurring cards
If you have tasks that need to be repeated daily, weekly, or monthly, Kantree's recurring cards are the way to go. Once you create a task card, you don't have to manually copy or recreate it for each event. Instead, set up recurring tasks. Kantree will copy the card with all the subcards and attributes that you choose. This is great for maintenance tasks, sales and marketing reports, and status updates.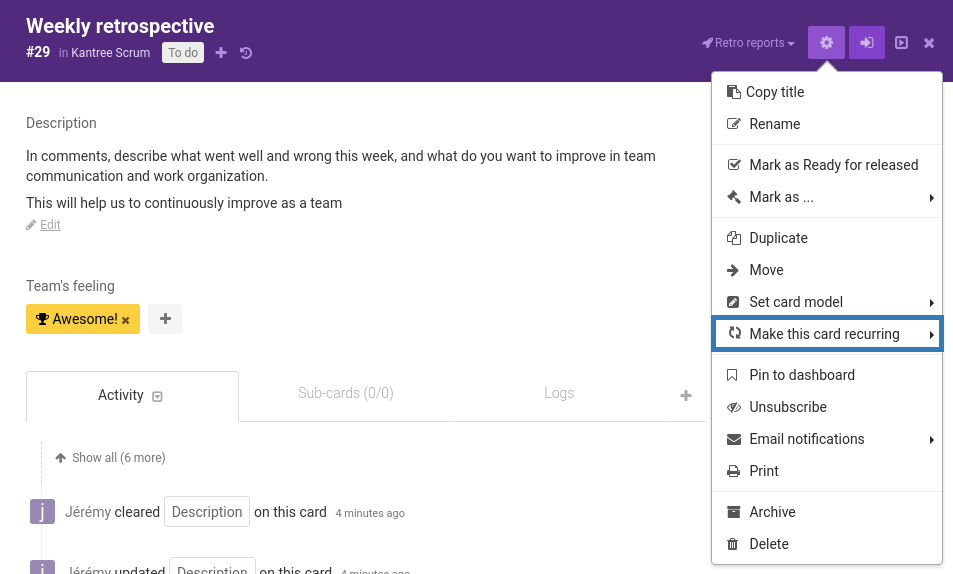 Recurring cards help streamline mundane tasks that repeat daily, weekly, monthly etc.
5. Pre-designed project reports
When you add a dashboard view into your workspace from the project menu, you can create a custom report template in a few clicks by adding graphs and saving it as a view. Depending on the workspace, choose from ready-to-use dashboards: workload, progress overview, fields overview, expense logs, and time logs, or add your own charts. Instead of starting from scratch next time you need a report, use the pre-designed dashboard.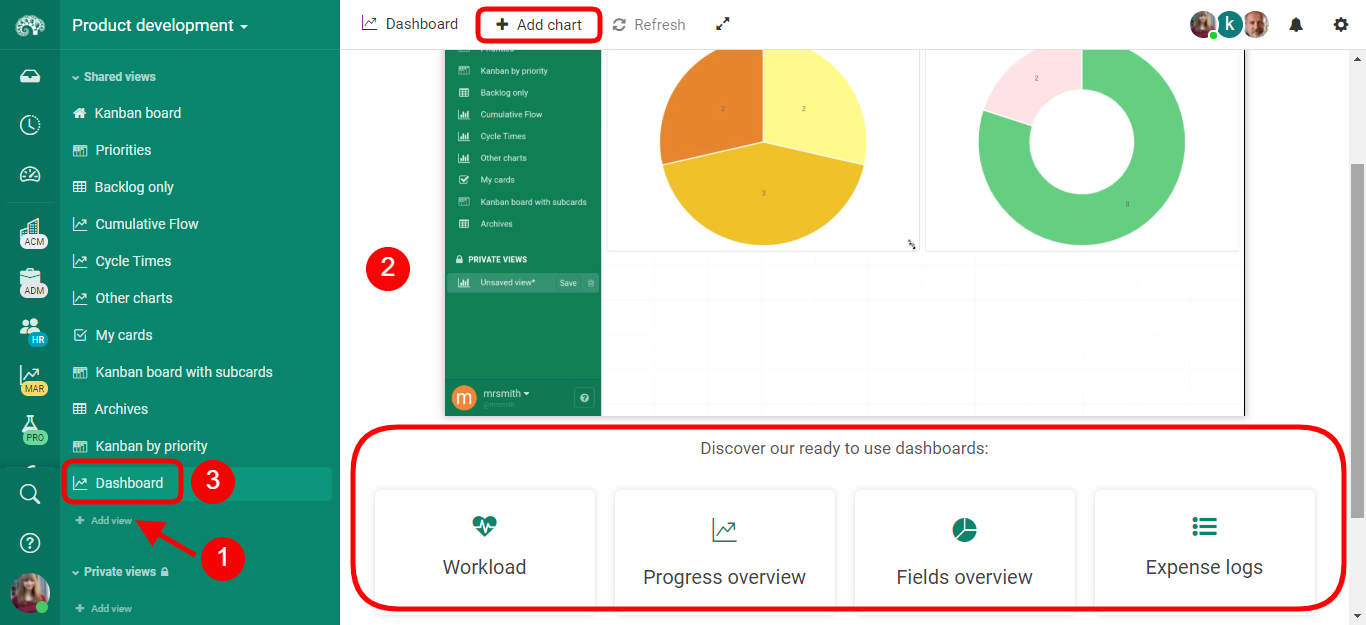 Add a dashboard view and create visual reports with charts and graphs.
6. Custom workspace views
Even if you're sharing a workspace with others, you can create personalized views to quickly access only the information you need. This means you don't have to sift through data each time you log in to Kantree. Use our formula fields to optimize your project view, then save it as private and rename if needed. The sky's the limit, but some examples are: tasks assigned to you, open IT support tickets, sales leads by region, job applicants by recruiter, and a marketing content calendar.
[See also: How to use the Kantree formula editor to customize cards]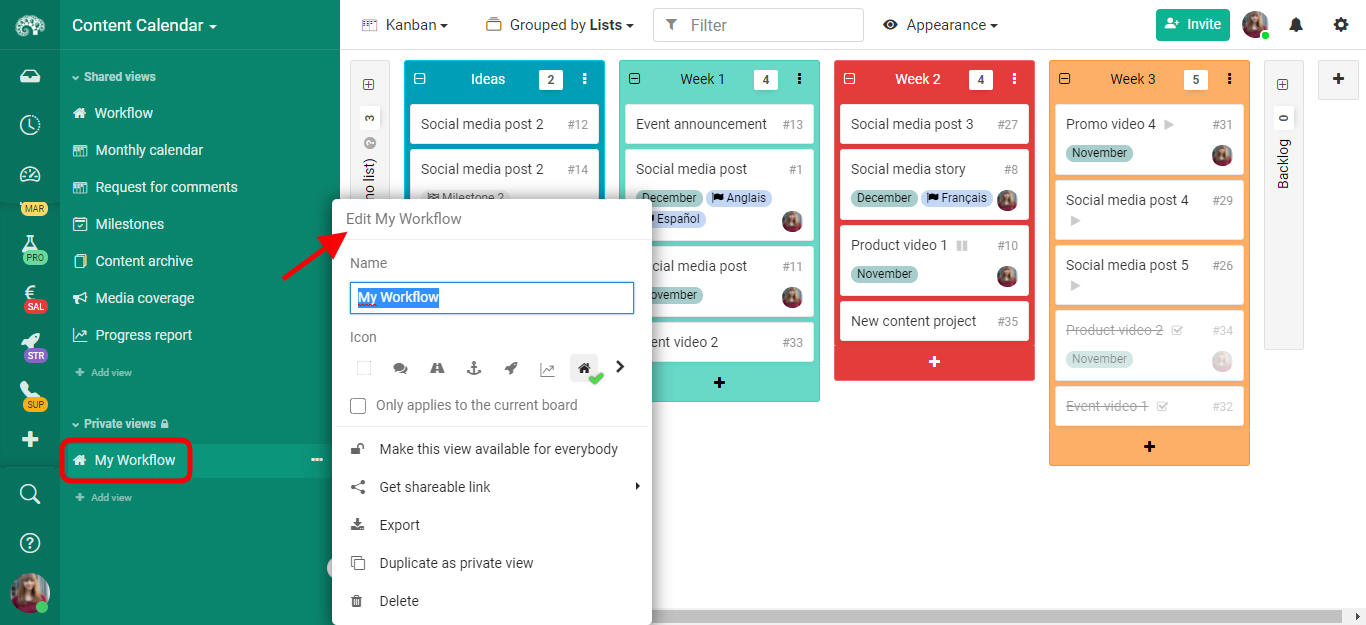 Create private views to quickly access the information you need without altering shared workflows.
Ready to see the difference? Start a 15-day free trial of Kantree today. Questions? Email us.
---