Kantree, workspace tool creation - VS - Excel
13/04/2023 - Updated on 19/07/2023 - Lorene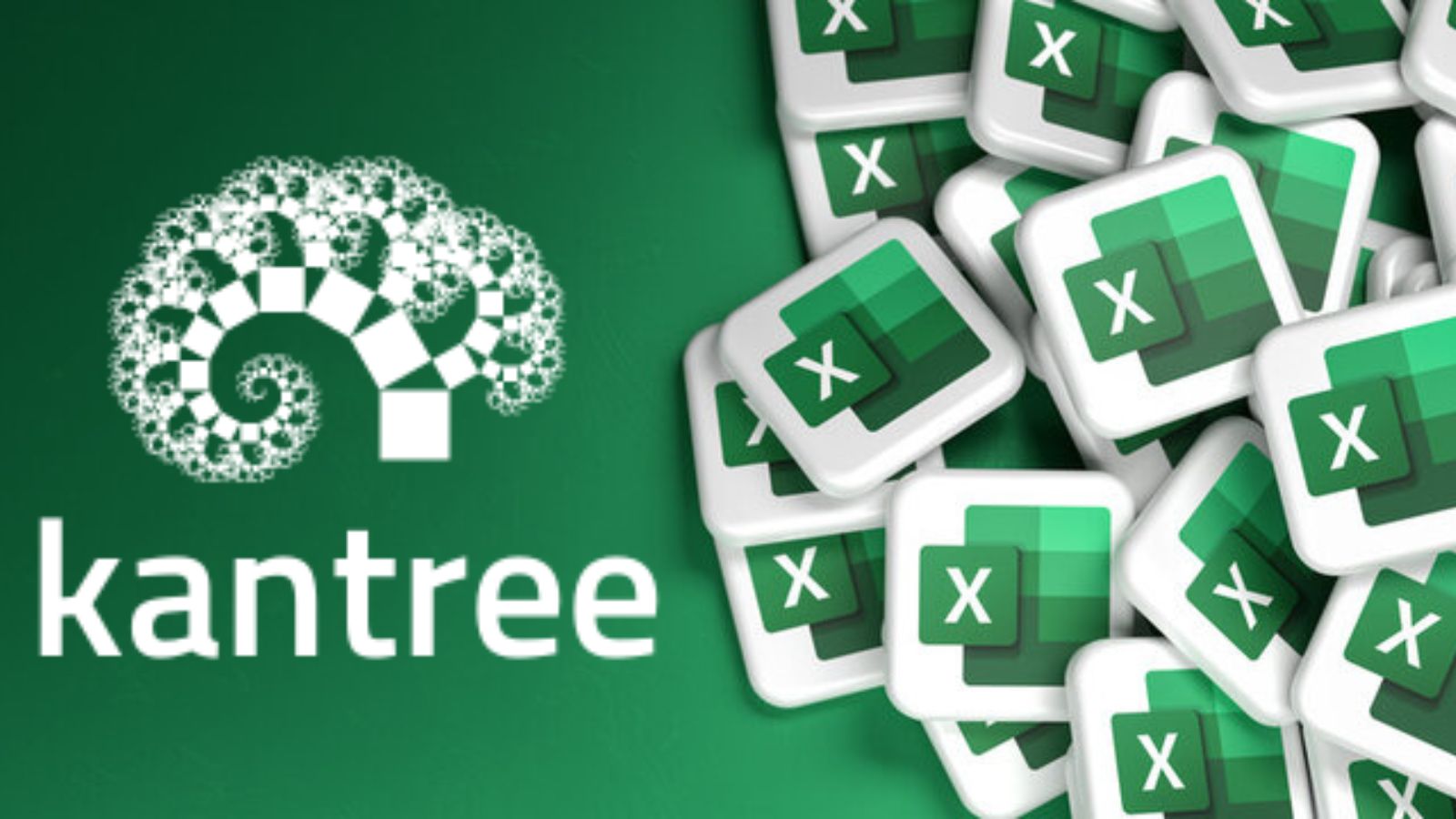 Excel is good, Kantree is better
Excel allows you to do a lot but is very limited when it comes to project management in particular.
If you manage projects that have deadlines or require a large action plan, such as a product launch, event planning, marketing campaign or strategic planning, a simple Excel spreadsheet will not surely be enough.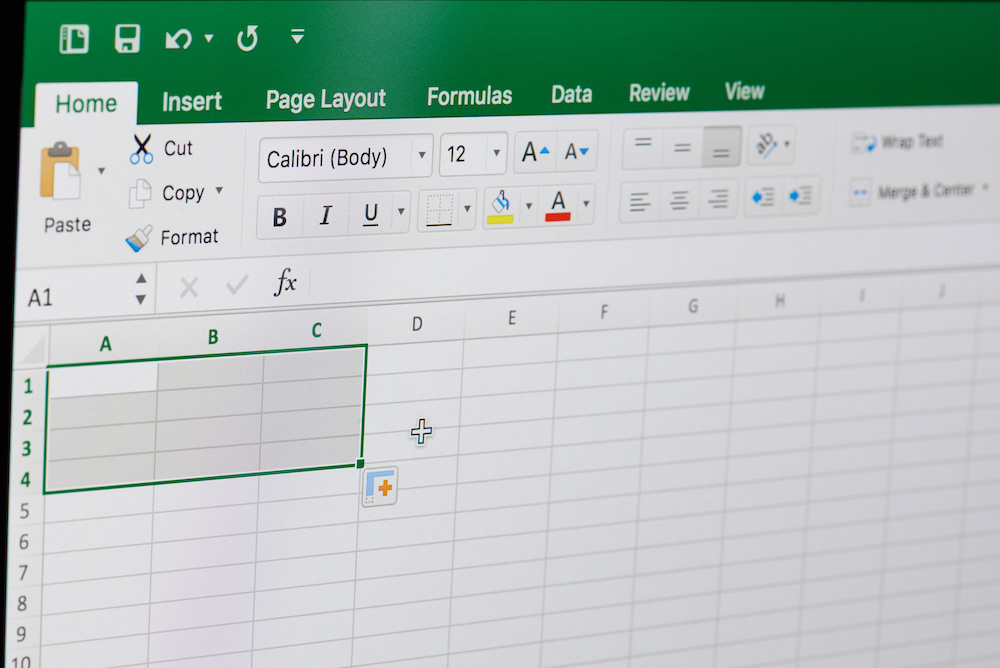 You and your coworkers need a tool that is flexible and easy to use, and that is also more efficient than a simple spreadsheet. Without this, you may encounter issues such as: data or even files going missing, team members not being informed of deadlines and updates, people being copied into too many emails, etc.
By moving from spreadsheets to a Workspace created in Kantree, you minimize these issues and have more time to focus on the work of the project itself. In addition, the table view allows you to find a vision identical to that of an Excel spreadsheet.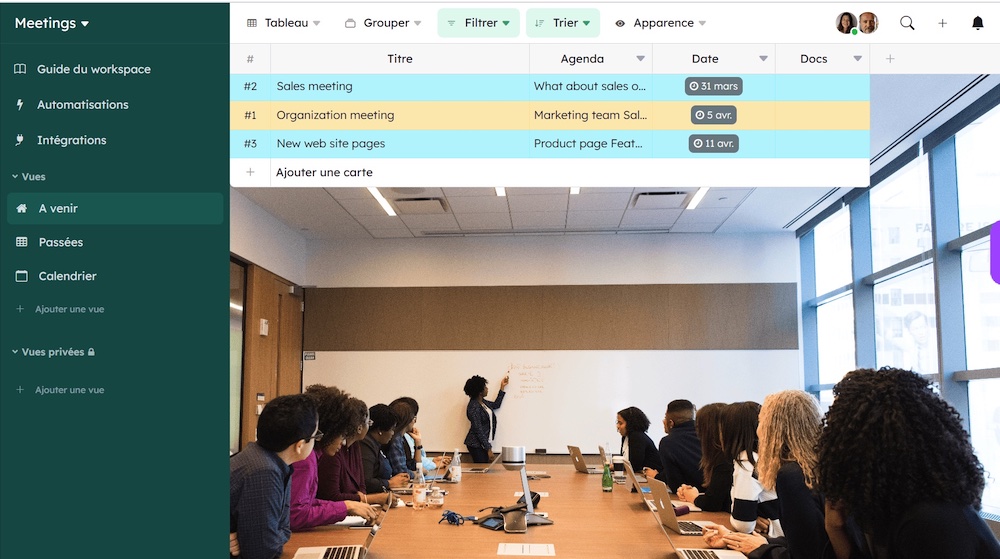 Configure your project roadmap
Once you have created a Workspace to set up your project, you have complete freedom to modify it and present it the way that works best for you.
You can for example:
Add a description of the project and assign the members who are part of it;
Define the objectives, milestones and duration of each phase of the project;
Use format or colors to identify different data for better visualization;
Track progress with timeline views (and more).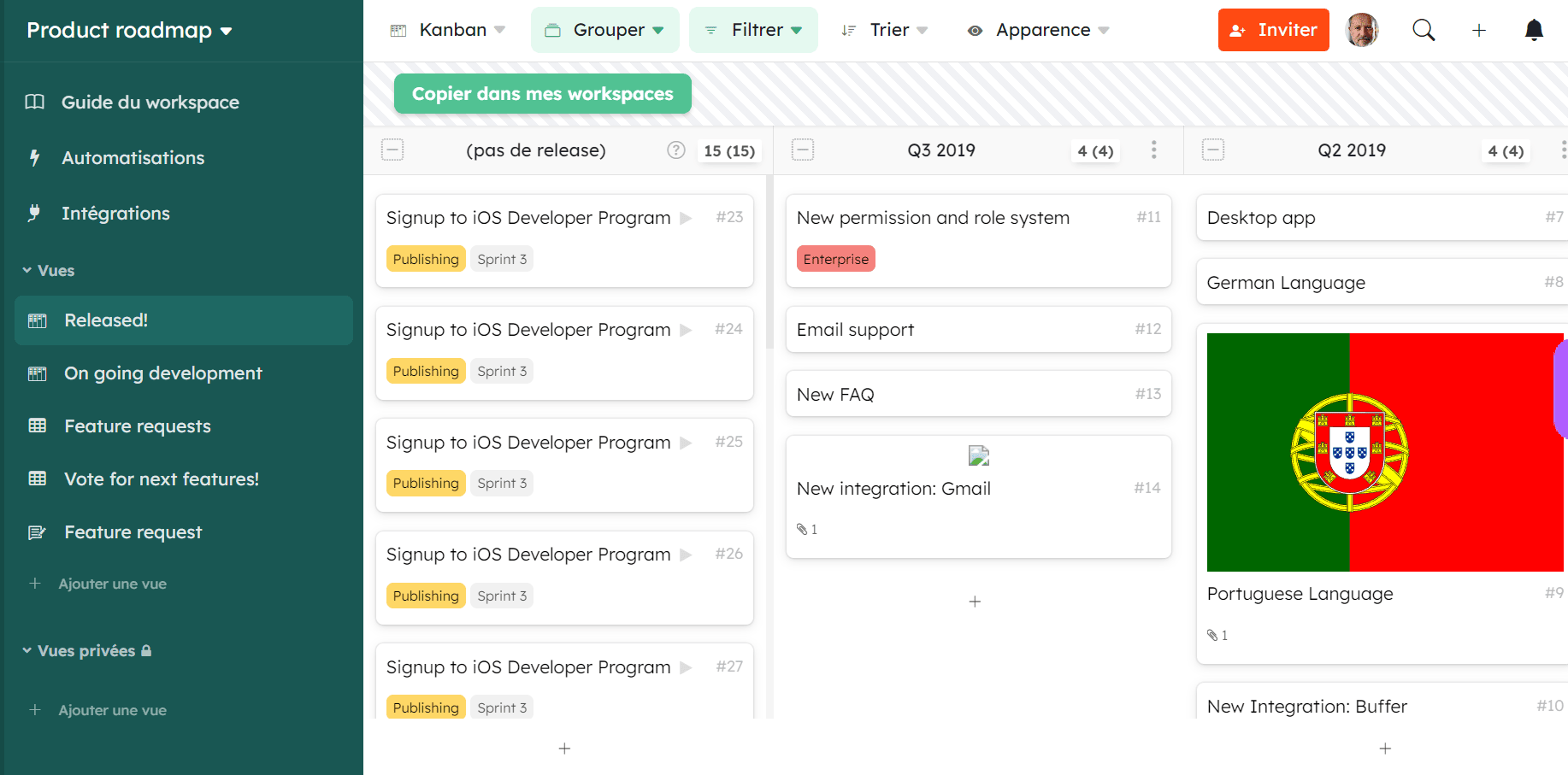 A card on Kantree = a line on Excel
When in Excel you enter data into lines to store information, in Kantree, these lines are like a card. And unlike the spreadsheet, the card is fully customizable and can contain as much information as needed.
For example, on a project roadmap, the Timeline view is a mode that displays and organizes task cards chronologically. This gives you a quick overview of project goals or deliverables and allows you to see where you are in the process. You can also apply filters and save custom views for ease of use.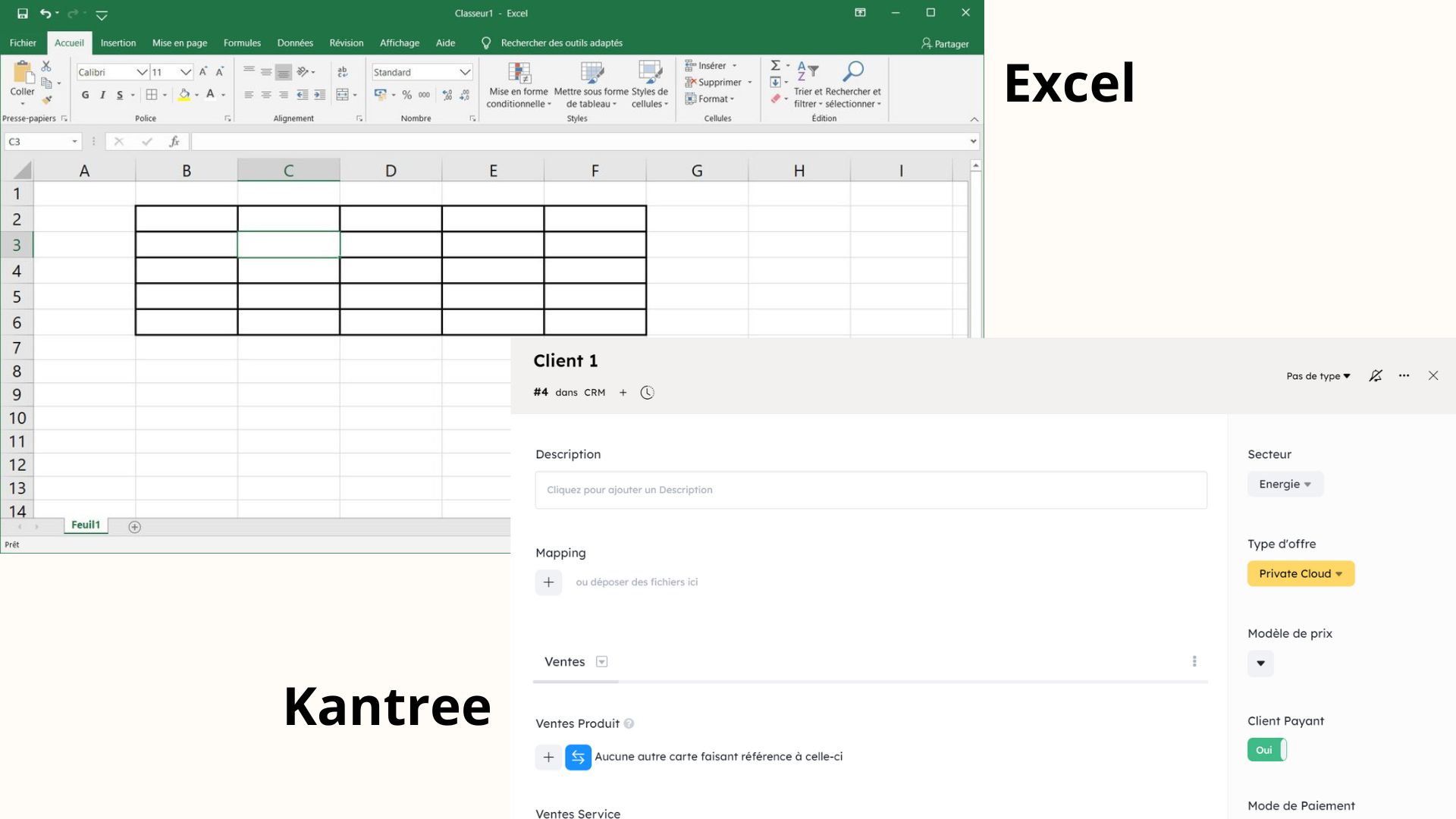 Moreover, Kantree allows you to visualize data and track project progress in several different ways: as a Kanban, for example, with "To Do, In Progress, Done columns" in the form of a table similar to an Excel spreadsheet or even in the form of a list of tasks to do. Not to mention our powerful reporting tool with graphs that allows you to quickly share information for people who need to see the progress of projects.
Go further in the creation of workspaces
As you have seen throughout this article, Excel will be limited in the functions you can use for project management involving different people and bringing together various data. It is in your interest to favor a real project management tool allowing you to create workspaces dedicated to projects in which you can work directly.
Try it out for yourself to think about how you want to organize your work and projects with a 15-days free trial of Kantree, or schedule an appointment with one of our experts for a hands-on demonstratio of various features.
---