Trade your spreadsheets for a project roadmap with timeline views
27/11/2020 - Updated on 19/07/2023 - Pola
If you manage projects with deadlines or ones that require a high-level roadmap (such as a product launch, event organization, marketing campaign or strategic planning), chances are that plain spreadsheets will not be enough. 
You and your colleagues will need a tool that is flexible and easy to use, but more powerful. Otherwise you may run into common problems: information and files getting lost, team members not being up to date, people getting copied on too many emails. 
When you swap spreadsheets for a project roadmap in Kantree, you will minimize these problems and have more time to focus on getting work done. Let's take a look. 
Get (and stay) organized
Set up your project quickly with Kantree templates (e.g. Product Roadmap, Event Planning, Marketing Campaign, Job Recruitment), populate columns with cards, subcards and attributes, then invite your team to collaborate. 
Thanks to Kantree's built-in notification system and third-party integrations with Slack, Dropbox, Google Drive, and many others via Zapier, you can communicate with your teammates and view files directly in the project roadmap. This way all the work stays in one place and is easily accessible, eliminating the need for frequent status meetings and emails.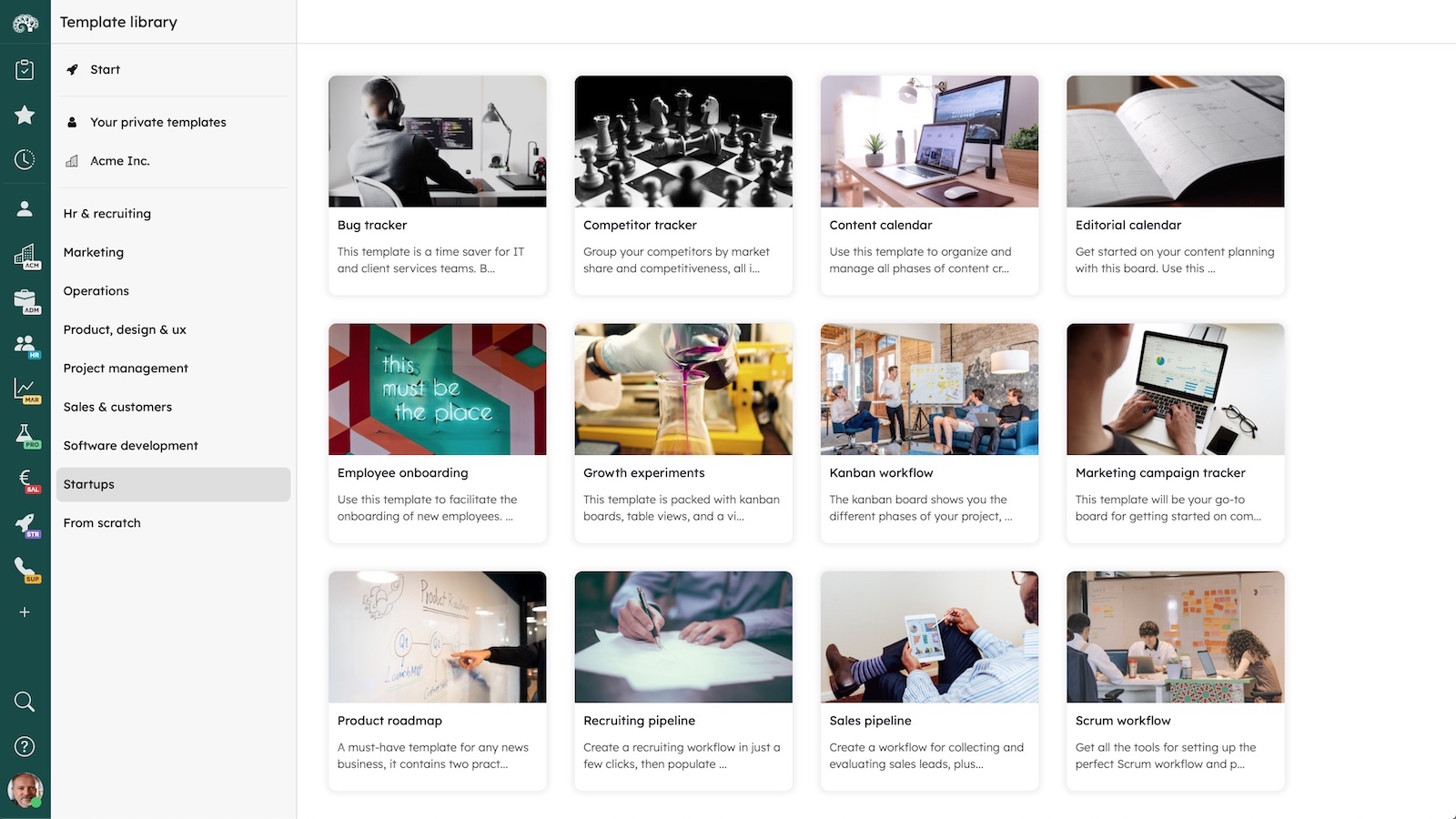 Customize your project roadmap
Once you have set up your project, you can further customize it:
Add a project guide and request for features;  
Set goals, milestones, and the duration of each project phase; 
Apply color formatting to data for better visualization.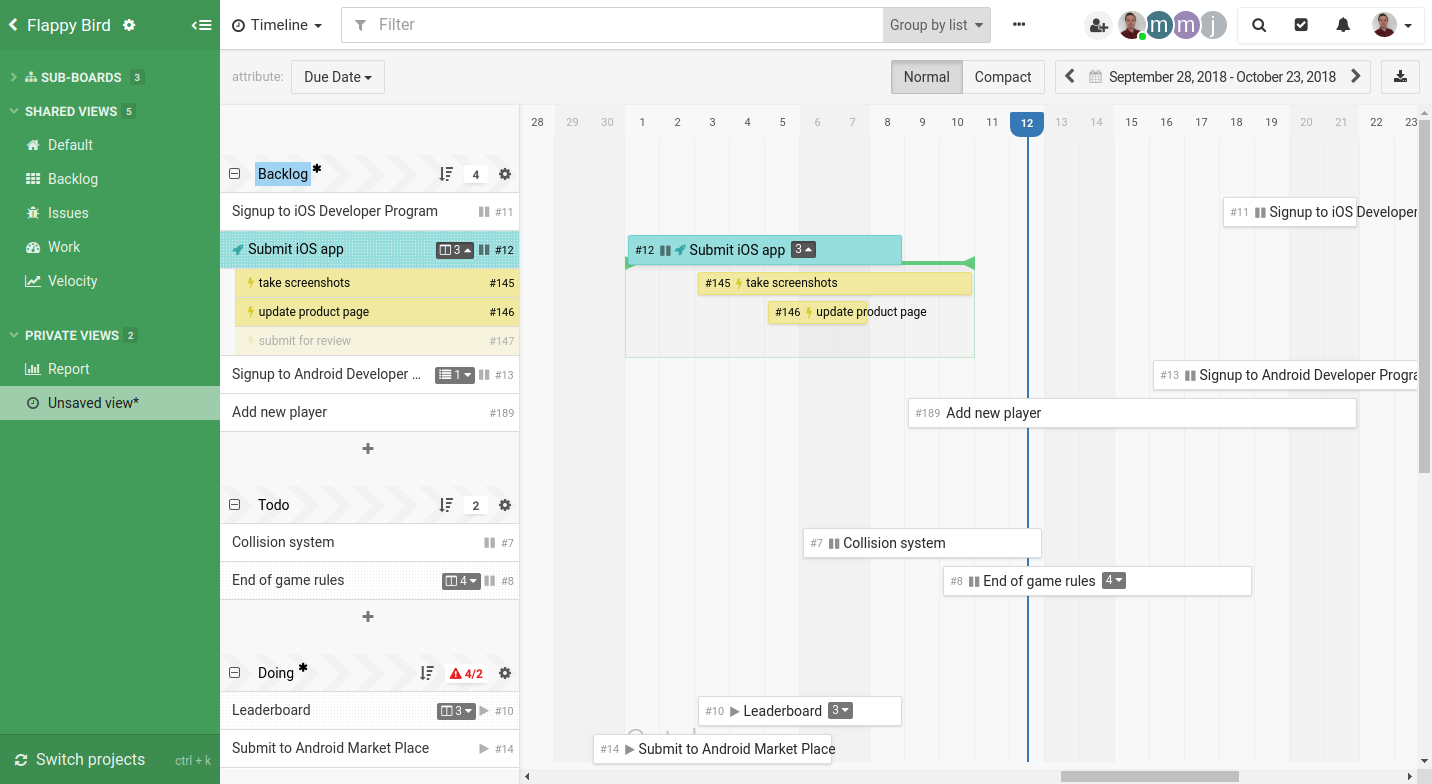 Track progress with timeline views (and more)
In a project roadmap, the timeline view is a mode that displays and organizes task cards on a timeline. This gives you a quick overview of the project's goals or deliverables and lets you see where you are in the process. You can also use filters and save custom views for easy reference (e.g. elements you need to review). [See also: Make the most out of the timeline.] 
There's more. Kantree lets you visualize data and track progress of your project in other ways too: as a kanban board (e.g. To Do, Doing, Done columns), a table, or a calendar view. And don't forget our powerful reporting tool with charts and graphs. Everything is drag-and-drop.
Involve your customers
Views can be shared via links, generated directly in Kantree. This feature comes in handy when you need to share relevant, up-to-date information with other teams and clients. Just like with spreadsheets, you can share read-only views and choose who can see what. 
PRO TIP: Kantree forms are great for collecting feedback or requests from people outside of your project (other teams within your organization, clients, partners etc.). When someone fills out the form, Kantree automatically creates a card in your project, in the column you designate. Moreover, you can add a vote button to your cards, letting others quickly vote ideas up or down. [Discover: 3 ways to use Kantree forms, like we do]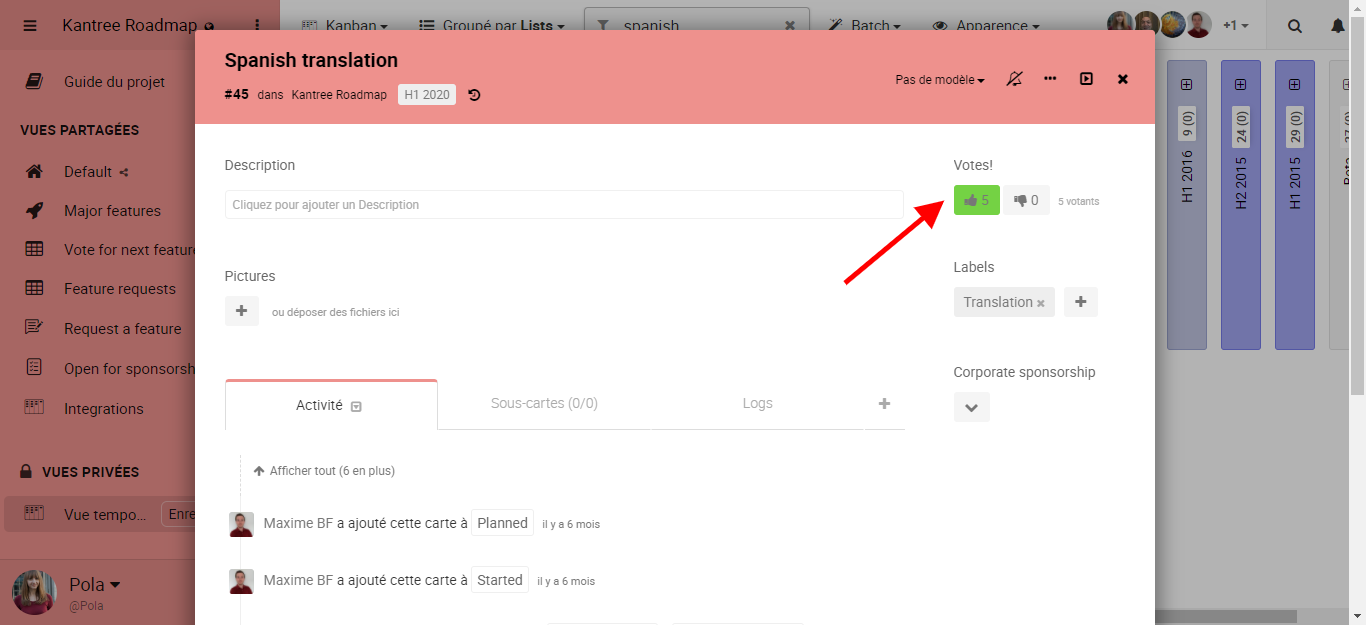 Need some inspiration?
Have a look at our public Kantree Roadmap, which shows the work we're currently doing and where users can leave feedback. Feel free to pitch in! 
If you have questions, send an email or tweet us at @kantreeapp.
---