6 project templates to help you be more productive
30/01/2020 - Updated on 19/07/2023 - Pola
What are the typical time wasters in the office? You might think of too many emails and meetings, unnecessary interruptions, using social media. All true, but we would also add time-consuming manual tasks that could (or should) be automated.
Our goal in developing Kantree is to make work management easier and find ways to make technology work for you, instead of frustrate you. We don't want you to waste time trying to figure out how to work the platform or ask for IT assistance.
[Read also: How to self-manage and be more productive]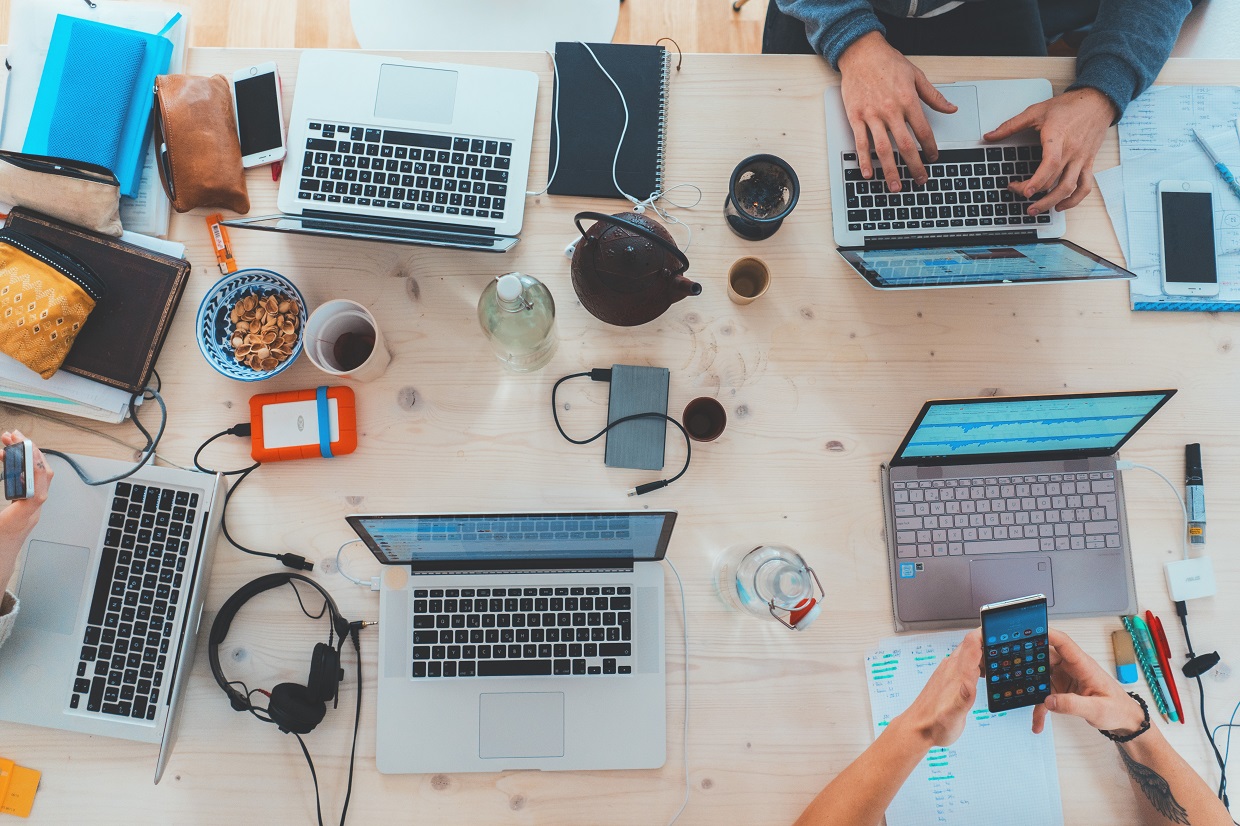 One of our favorite productivity hacks is the template library, which contains ready-to-use Kantree boards with spreadsheet, timeline, and report views. These 14 templates (and counting) are designed to get you started on any project quickly.
With templates, you don't need to create a workflow from scratch. Simply choose the template that best matches your project, save the board by clicking "copy to my projects," and organize it as you see fit (write a guideline, add tasks and deadlines, invite team members, change captions and colors etc.). Voilà, you're good to go!
Tip: Watch this 5-minute video, which walks you through the library and getting started with project templates.
Here are 6 of our most popular templates to help you be more productive at work.
One of the most commonly used and versatile templates, the kanban board shows you the different phases of your project, such as: backlog, to do, doing, on hold, finished. In an instant, your work is broken down into smaller, manageable steps. This is a great template to get started on almost any project.
In the sidebar, you will see predefined views to see your tasks grouped by priority, by backlog only, or both at the same time - for a quick overview of what needs to be done next and in what order. We've also included two reports (cumulative flow and cycle times) for another way to visualize your workflow. [See also: 3 tips to set up an efficient kanban board]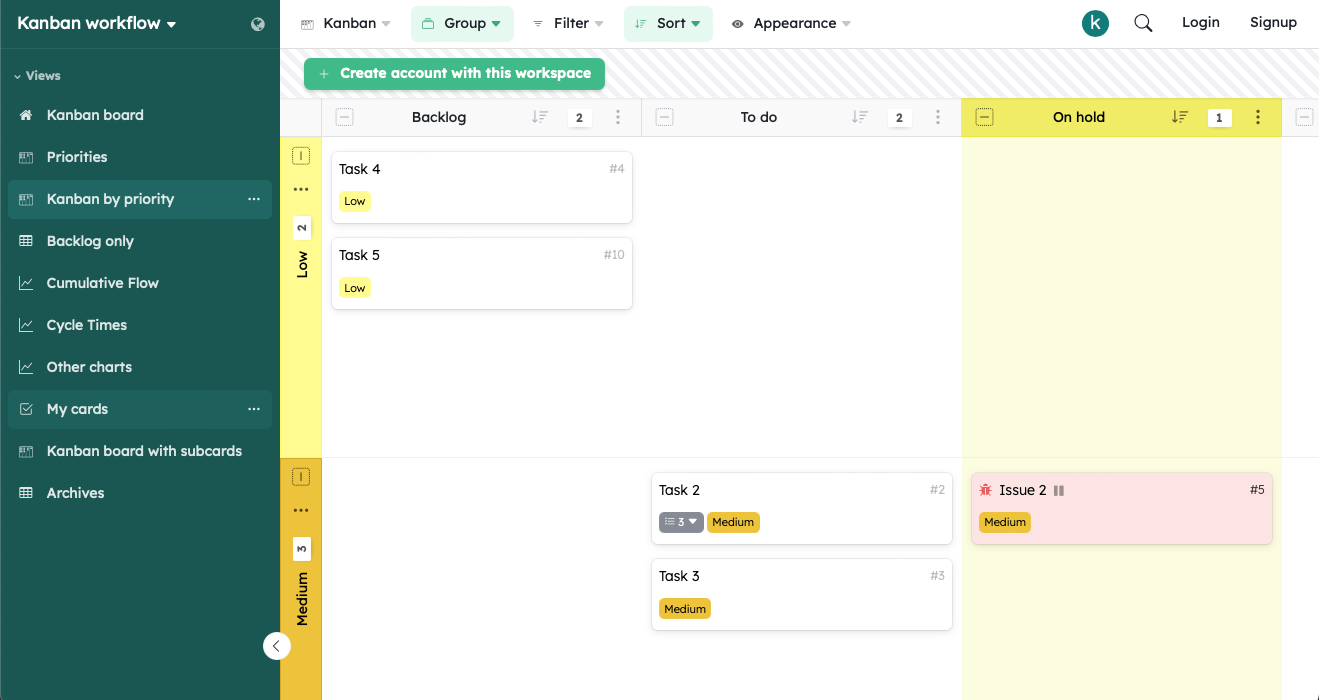 Besides being used for project management, Kantree can replace a dedicated sales tool (Pipefy or similar). Our template works for both startups and established companies who need to keep track of new business development.
Use the default sales pipeline view for collecting and qualifying leads, as well as monitoring contract negotiations. We've also added other handy views for sales teams, such as a project calendar, charts for visual reporting (including goal tracking and sales rep overload), plus a spreadsheet of deals to reactivate, which is great as a database of former clients and those whose contracts are about to expire. [See also: How to use Kantree for sales]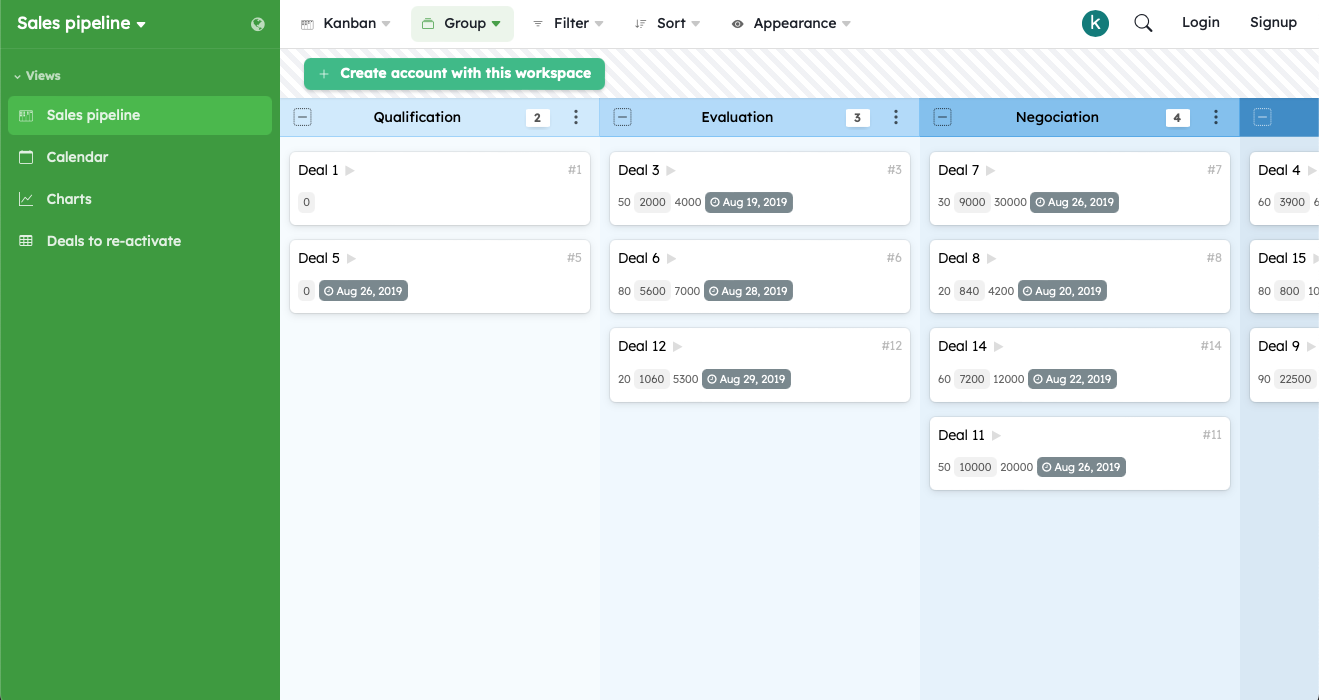 One of our HR and recruiting templates, this one comes with a kanban that lists all onboarding tasks, such as things to do before a new employee starts and things to do on the first day, in the first week and month (you can rename those labels or add more in a few clicks to fit your department's process).
With this template, you can also track onboarding progress - the kanban board shows tasks to do, those in progress, and done. Click on the "by theme" tab on the sidebar for a cross-view of all tasks and their time frames, e.g. what setup must be done by IT in the first week or what training should be scheduled in the first month. [See also: How to use Kantree for recruiting]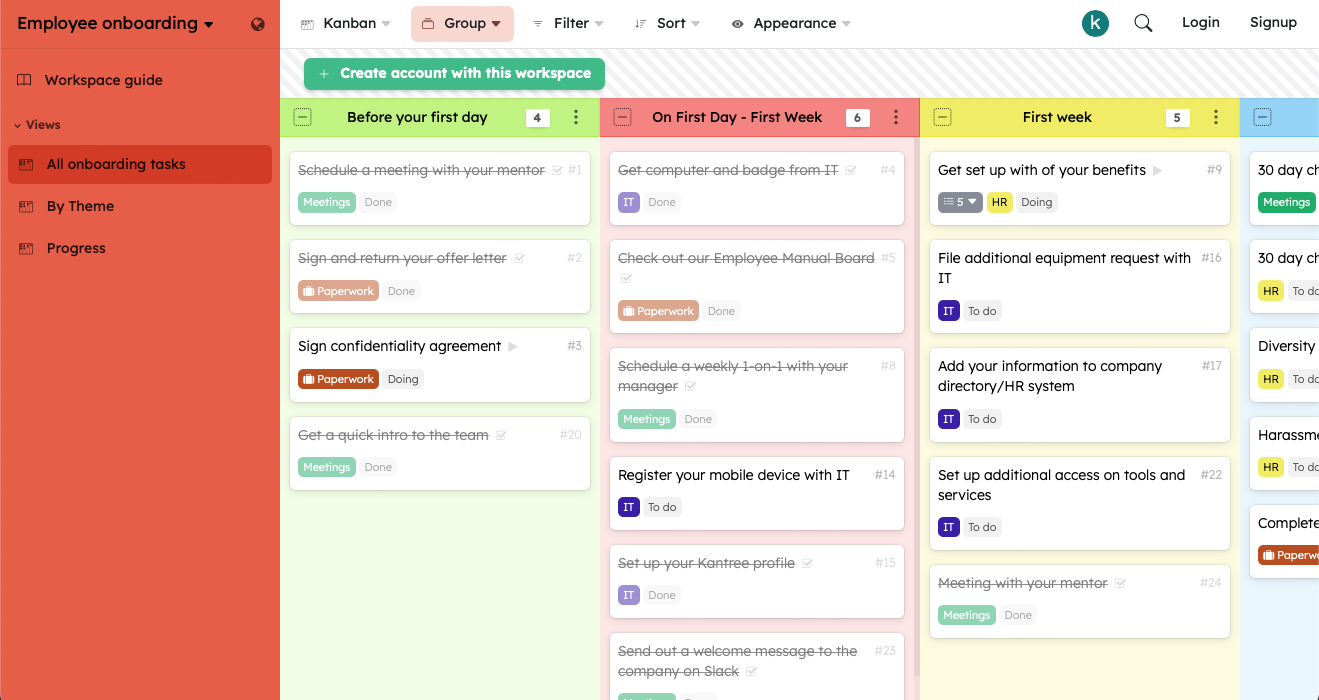 This template is packed with features to help you get started on complex, multi-channel marketing campaigns.
For example, it has a "pipeline by platform" view, which will come in handy for social media teams by helping them map out and track tasks by channel. Other default views include the timeline, designed to assist with long-term planning. It shows how campaigns are spread out and which ones overlap. We also include a report view that tracks expenditure and results by channel, as well as a spreadsheet-like view of all campaigns (including assignees, status, and results) for a quick overview.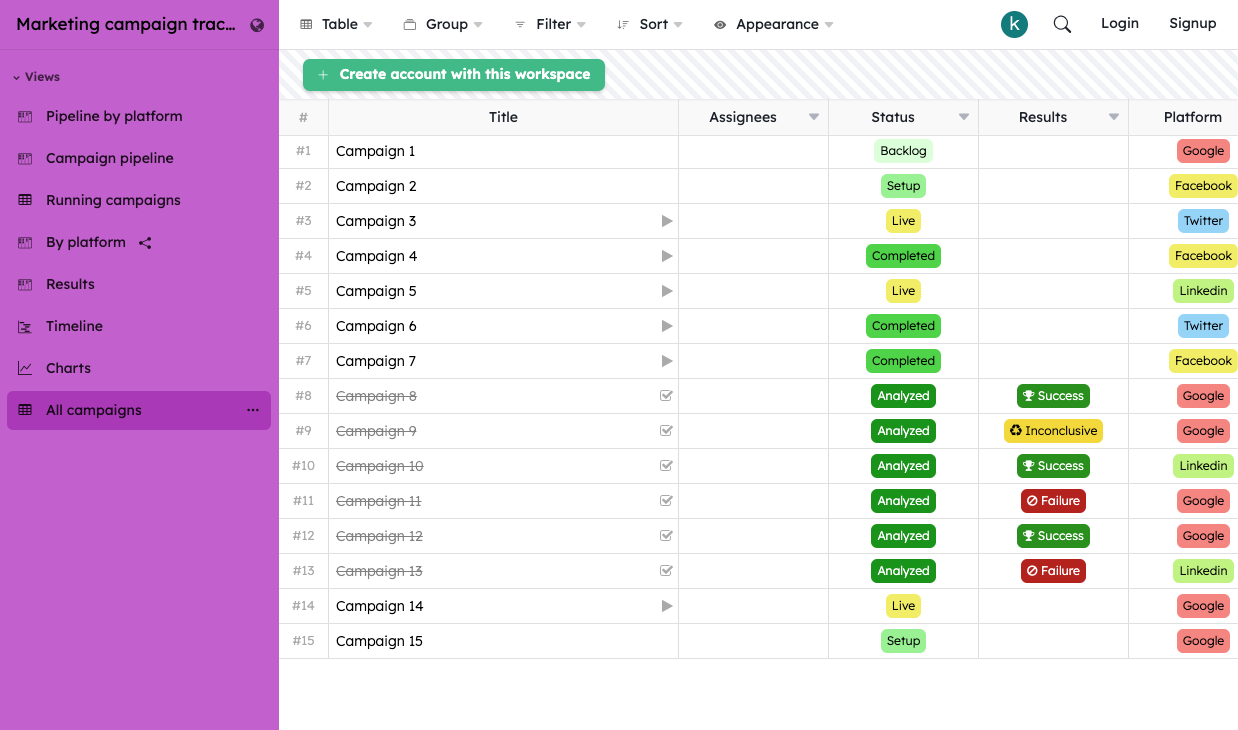 Another template with many predefined views, this is a project hub for content managers and their teams. You can use this template to note content ideas in a spreadsheet-like view, organize to-be-published and in-process articles by month using our "working board," quickly track the weekly publication pace, and see all previously published content.
Tip: You can use the forms feature to allow 'external' people (such as clients or colleagues in other departments) to submit content ideas. They will be automatically listed in Kantree in a place that you designate (e.g. an ideas column in your kanban).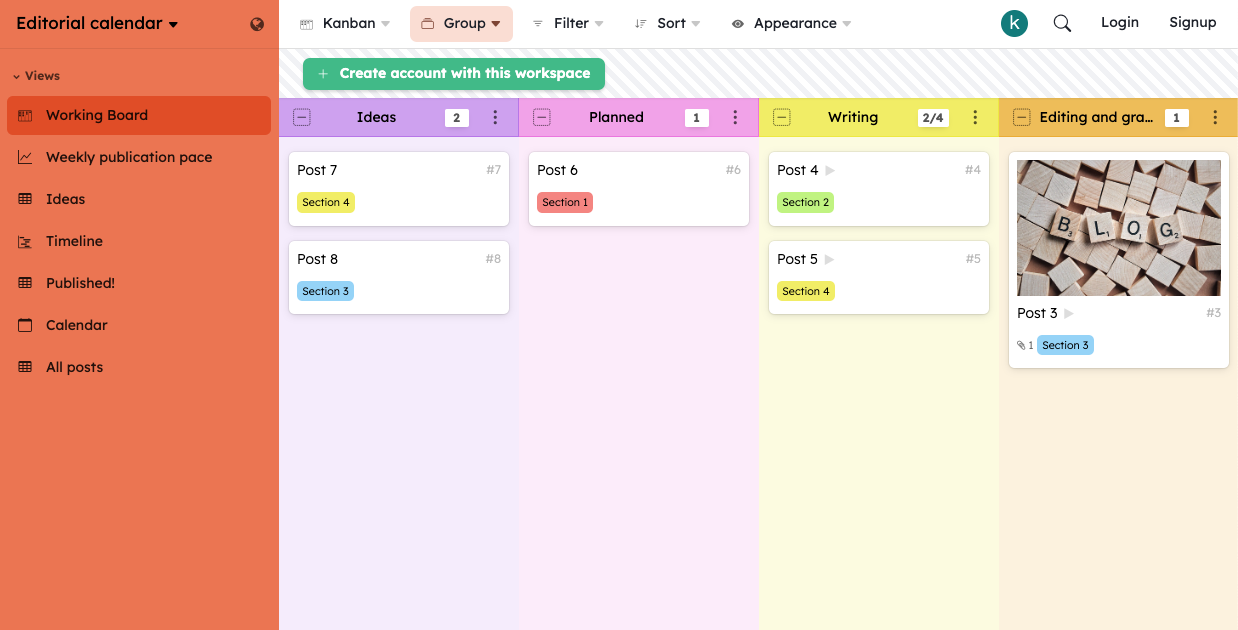 This template is a time saver for IT and client services teams (take it from us: we recently switched from UserVoice to Kantree for customer support). Based on our experience, we created several default views that will surely come in handy.
For example, there is a table with all tickets or bug reports that haven't been answered in two days. Or a kanban board that lets you track tickets with no activity, and another one grouping tickets by status and priority at the same time. There is also a built-in status report with cycle times, weekly velocity and workload, plus a ticket submission form that you can customize and embed on your website.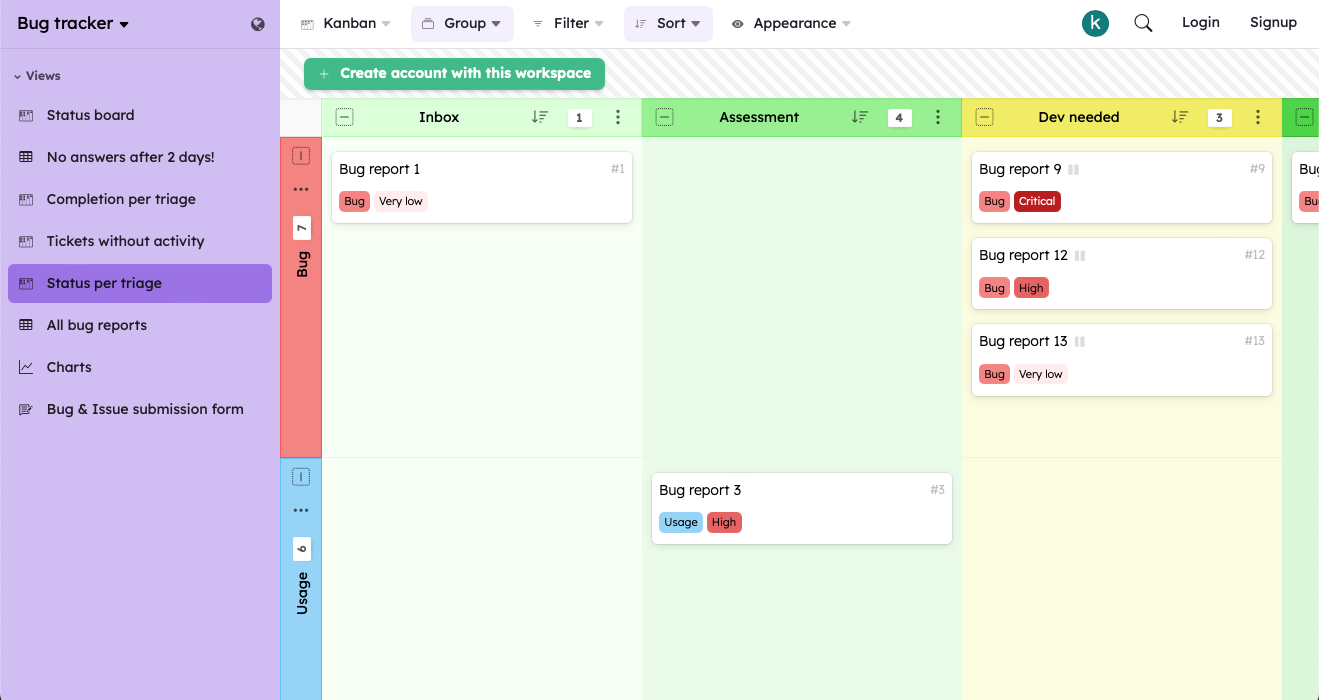 Try Kantree free for 15 days and start managing projects on your own terms. Questions? Email us.
---