5 processes HR teams can manage with Kantree
25/04/2019 - Updated on 21/12/2021 - Pola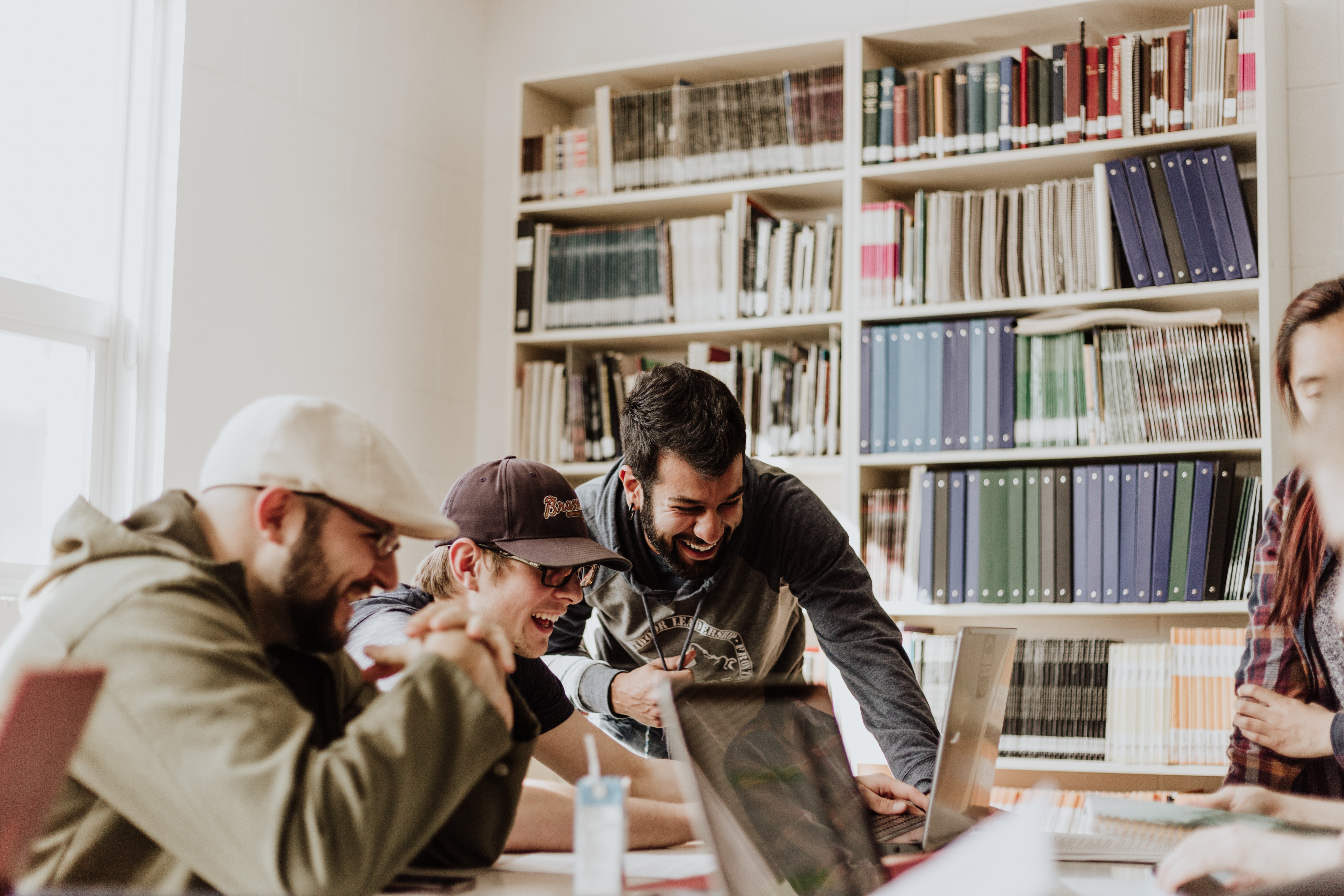 Human Resource teams are crucial for business success and growth, especially at a time of digital transformation and the rise of distributed teams. In order to stay competitive in the global economy, companies need to find and retain top talent, while creating an environment that fosters job satisfaction.
Building a productive and happy workforce is no piece of cake, that's why HR teams need the right tools to manage their complex processes. From recruiting and onboarding new hires, to tracking time-off requests and expense reports, HR staffers have their hands full and must be ultra-organized.
When you use Kantree as your all-in-one HR management tool, you'll never lose sight of files, emails, and important dates. Kantree makes it easy to organize data and communicate with teams and outside partners, saving you time along the way.
Here are five HR processes that you can manage with Kantree, using our visual dashboard. If you don't see something on the list, no worries. Kantree's flexibility means you can create and customize any process you need. [See how one of our clients uses Kantree for HR management.]
Recruiting
Start a new recruiting project using one of our built-in templates, then add candidate information to columns via customizable cards. You can design an application form directly in Kantree, link to it from your website, and skip email. When someone submits an application, Kantree will automatically create a card within your project and you'll be able to talk to candidates via comments. A time saver!
Within the same project, you can also schedule interviews and track their outcome, sort applications by attributes (region, recruiter, salary requirements etc.), and create custom views for quick reference (e.g. only accepted candidates). [Learn more about using Kantree for recruiting.]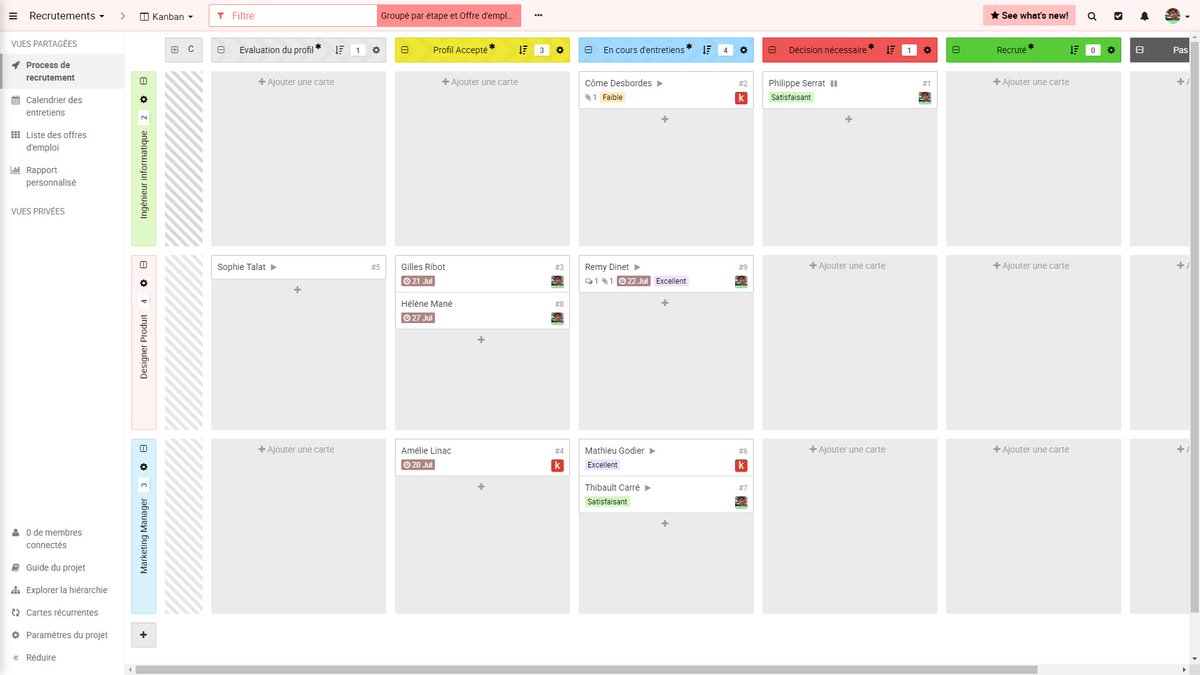 Onboarding
Make it easy for new hires to feel at home in the company! Set up a board with information they need to get started, e.g. things to do on the first day or in the first week, company policies, employee benefits, training materials, useful resources etc. Whenever the HR team updates information, changes are visible in real time. [Read about editing and customizing cards.]
Tracking Progress
Take advantage of our flexible reporting tool with multi-colored charts and graphs to oversee the progress of your HR projects. You can also create a simple kanban board with "to do," "doing," and "done" columns. That way you'll be able to quickly track work in progress and make sure that your team is not overloaded. [See also: 3 tips to set up an efficient Kanban board.]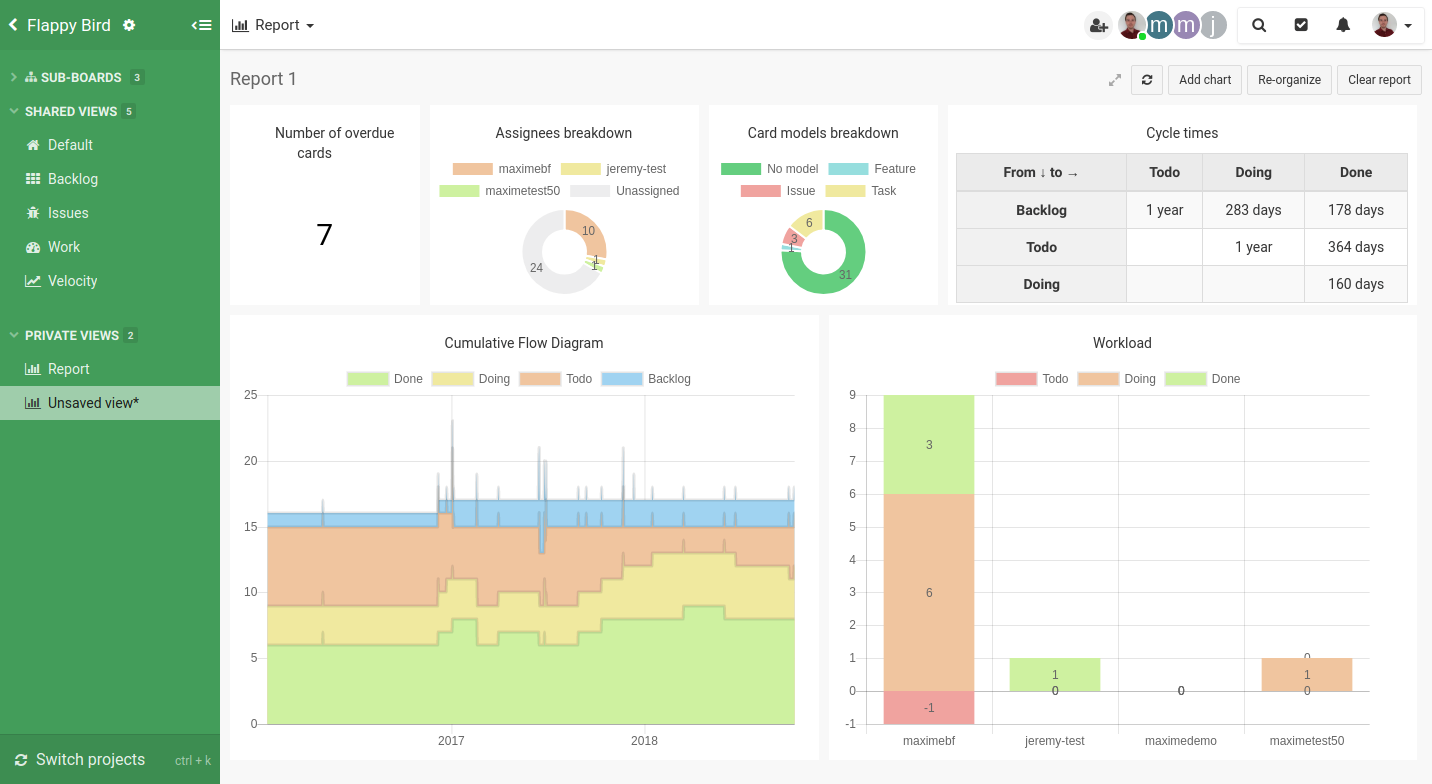 Time-off Management
With Kantree, there is no need for a separate tool to manage time-off requests. Just like with applications, you can automate the process by creating a form within the platform. Once a request is submitted, you'll be able to communicate with employees via comments in the card. [Read about managing project forms.]
Team Building
HR work is not all procedures and forms! One of the important roles of the department is to help create a positive company culture, and that could be done through team building activities. Keep your employees up-to-date on upcoming events or ask for input by setting up a team board, like the one we have with restaurant ideas.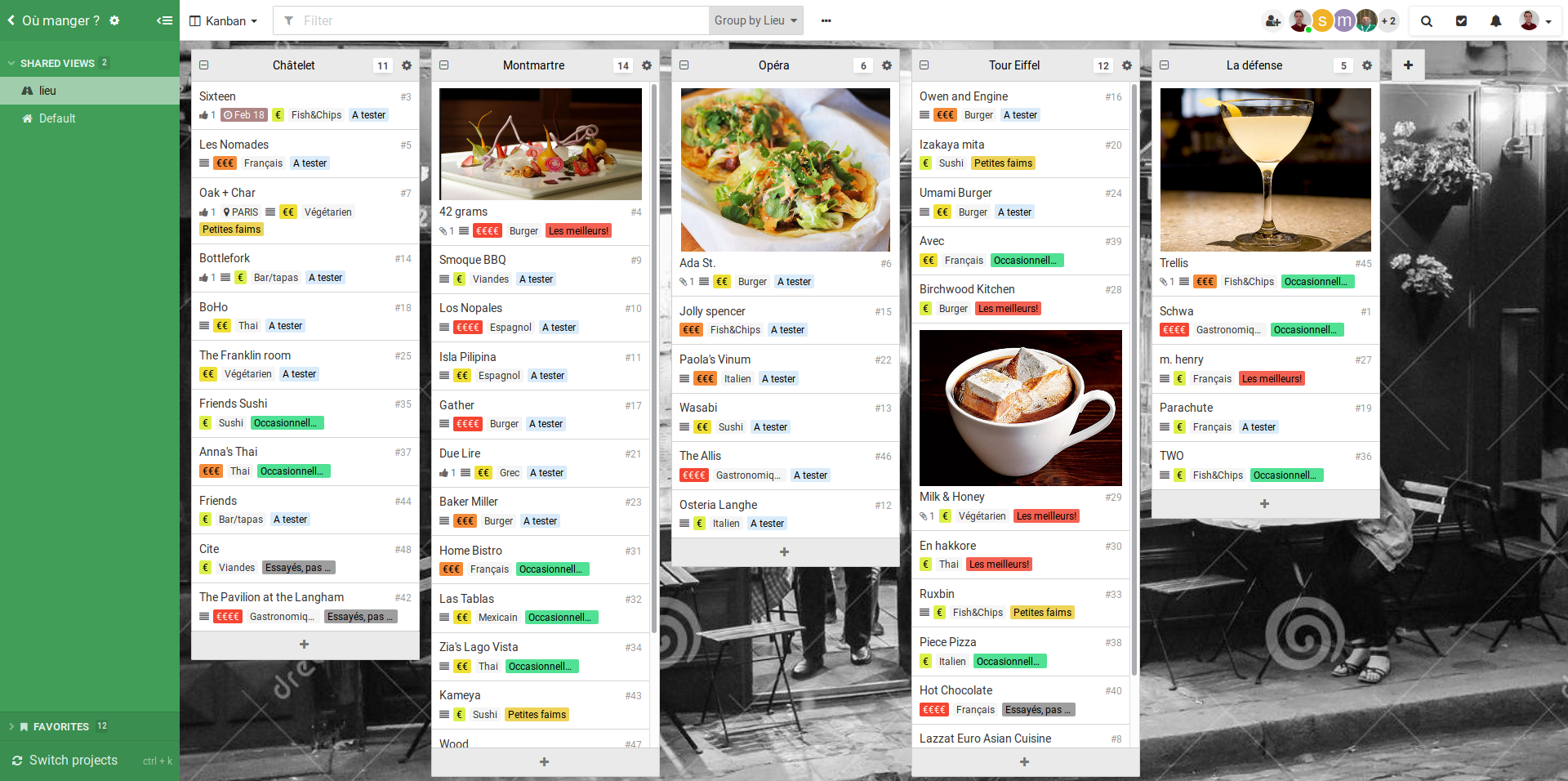 We have good news! Detailed tech knowledge is not required to master our intuitive dashboard, which means anyone on your team can use it. Watch our 3-minute video to see how to manage your HR tasks and processes with Kantree.
Do you have a success story of using Kantree for HR management? Send us an email and maybe we'll include your case in a future post.
---